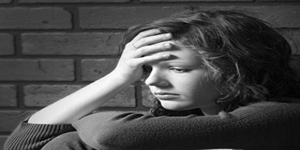 Nagpur News : Many loopholes are still unanswered by cops in the rape complaint filed by a 16-year-old minor who also claimed that she was raped for a month including in the train by a youth who abducted her. The victim, who had gone missing for a month from October, lodged a complaint a month after she returned back.
The victim, a diploma student, has reported MIDC on Tuesday morning claiming that she was abducted and raped repeatedly for a month. According to her complaint, she had left home on October 30 to meet his cousin at Gondia. However, she was intervened by 23-year-old accused Sujit Sahoo, a resident of Gopal Nagar near her residence under the jurisdiction of MIDC police station.
Sahoo's younger brother Sumit was also arrested for alleged abusing and threatening the victim. Both were also booked under prevention of atrocities act.
ACP MIDC, A T Uikey says, "We can't come to the conclusion whether the complaint is false. Since she is minor, we have to believe her. We are investigating the case in all possible angles" Though MIDC police acted swiftly to nab both the accused, Uikey refused to mention from where the brothers were arrested.
The victim claimed that Sahoo threatened her to kill her parents and forced her to sit pillion on bike. Her complaint says that Sahoo then forced her to board a train heading to Chennai where he raped her in the train.
The girl told police that they were travelling in General apartment. She claimed that the general bogie in which they were travelling was vacant. However, no one present in the bogie seems hard to believe for cops.
In Chennai, Sahoo kept her for two weeks at his cousin's house where he again assaulted her. Later, on reaching Nagpur, he again took her at his sister's house and continued harassing her.
"The girl told that on November 2, Sahoo and his younger brother Sumit drop her to her parent's house," said PI Navghhire. On victim's allegation, police have booked Sumit for threatening and abusing the victim.
Still groping dark in the case, Uikey said that there are many suspicious points in the case but since the victim is minor, strict action is must. However, with no headway in the investigation, Uikey said, "We have arrested both and what else should be done in the investigation," he said.
Interestingly, the girl has filed a rape complaint on Tuesday. An explanation to this, police informed that the girl initially didn't tell the parents about the ordeal. "Later, she opened up on being questioned by her parents who then encouraged her to file a complaint," said police.
Police sources informed that during interrogation, the girl told police that she had left home in anger as she was not happy there. Cops are still digging out whether she knew Sahoo earlier.
The victim was subjected to medical examination and later on doctor's confirmation, the case was registered.