Today's Special : Let's liberate women in real terms, appeals leading ladies of Nagpur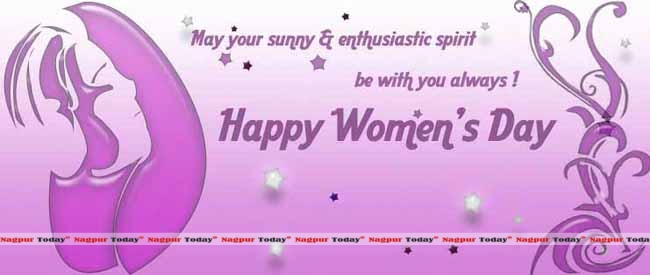 Nagpur News.
As the world celebrates International Women's Day today, there are series of issues haunting the fairer sex and requires serious intervention for making this world the safer place for her to live. As the awareness spread, crime against women too has registered its peak. The stigma of being the women needs to be erased from their minds by changing the mindset of society.
Pointing fingers to what she wears, why remains out for late hours, her behavior and her attitude are just the routine set of agonizing questions the women are still facing, besides being subjected to embarrassing questions after she became victim of one of the evil hands of society.
This Women's Day Nagpur Today brought few successful city women on its discussion panel to have their views on the issues pertaining to modern women.
Let's begin liberation at home
Preeti Bajaj, Director at G H Raisoni College of Engineering said that though many parents give freedom to girl child to pursue the stream of education or career, it does not and should not halt at that alone. Right from the childhood, the children should be considered as human beings and not as a boy or a girl as far as upbringing is considered. She felt that stereotyping of roles has to be stopped right from the childhood by the family. She said that if this attitude gets ingrained from one's house itself, there will be no need for advertisements and street plays to be enacted on the streets. She added that people in our society have dual stands on these issues. One stand to speak from stages, dais and podiums and yet another completely contradicting stand when it comes to their own house or family. Dr Preeti Bajaj said that one has to believe in real emancipation from one's heart. This also, necessarily means the kind of "Sanskars" (socio-religious-cultural inputs) that the family members impart to the child.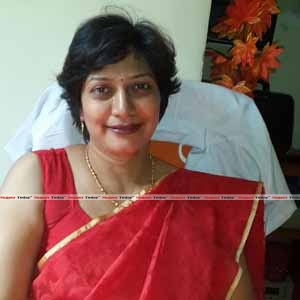 Heading for great start…
Dr Warsha Dhawle, President of Indian Medical Association said that in the urban areas, with the growing influence of westernization, women's liberation and emancipation can be seen. However, in rural areas, the freedom is still restricted. Though the rural women work harder, they are not accorded the same freedom as their urban counterparts. In the urban areas, a lot of understanding is shown to the women. A lot of adjustments are also permitted by the nuclear families. However, even in the urban areas, in joint families where elderly in-laws and parents are present, right from the attire to food, adjustments are still problematic. Though the women work as equally as their husbands, as soon as she comes home she has to do many chores to please her in-laws who are the old school of thought.
However, Warsha Dhawle said that we are heading to a great start. Many positive changes are seen and are coming into being. As far as the atrocities on women are concerned, girls and women are still considered as a commodity in the market. After the Nirbhaya's case came to limelight, many cases came to limelight. However, more than 1 lakh rape cases are still pending and the men somehow are led to believe that nothing can happen to them. She said that education and awareness of law need not be the only solution, since many rapes are committed by educated people and people who know law. They have money and use it to escape from the clutches of law by using some or the other loopholes in the law.
If attire of young girls is the point of contention, she opined that in the western culture and countries, the men or people are used to seeing their women and girls in those attire. However, in India, any western attire is not necessarily accepted and so men ogle or if they get opportunity they rape them since the men assume that the girl is wearing such revealing clothes only to seduce them or attract them. It is the mentality of the male domain that has to change. We need to change the psyche of men. She went on to add that education only buys more misunderstanding. It is outlook and the mindset that has to change.
Society is opening up…
Superintendent of Police, Nagpur Rural Aarti Singh said that as far as emancipation of women is concerned, the situation is changing. More and women are aware of their rights and the provisions in the law for them. Slowly the society is accepting the women's liberalization, their rights and their emancipation. However in many areas, drastic changes are required. She opined that even in rural areas, the girls are slowly allowed to go to school and study. She said that the literacy rate in rural areas has definitely improved a lot.
She agreed that in semi-urban areas and in rural areas, the issue of parents insisting on getting the daughters married off as soon as she finishes her graduation instead of allowing her to pursue her higher education or career needs to be addressed.
More and more girls and women need to be made aware of their legal rights and physical self-defense techniques so that they can fight back against the offenders or possible rapists and molesters.
Compiled by Samuel Gunasekharan