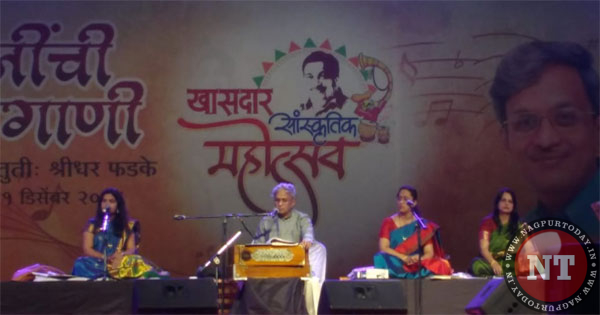 Nagpur: Following unexpected rain lashing the city, the venue for today's (Monday's) programme at Khasdar Sanskrutik Mahotsav, originally being held at Ishwar Deshmukh Physical Education College ground, Krida Chowk, has been shifted to Kavi Suresh Bhat Hall in Reshimbagh.
On Monday, the event "Ek Sham Kumar Vishwas Ke Naam" is being held as part of the ongoing Khasdar Sanskrutik Mahotsav, informed Prof Anil Sole, who is associated with organising the Mahotsav.
Prof Sole further informed that today's programme "Ek Sham Kumar Vishwas Ke Naam" will commence from 7.30 pm at Kavi Suresh Bhat Hall instead of 6 pm as originally announced.