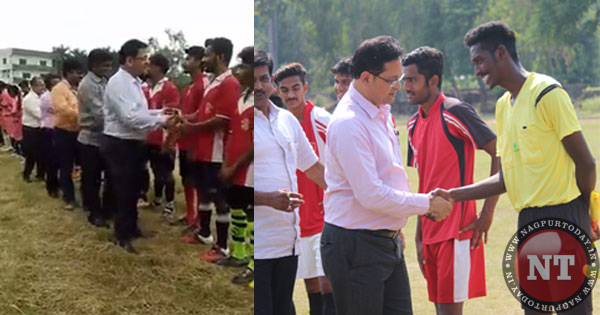 Tirpude Institute of Management Education organises various events and competitions under its flagship Tirpude's Premier League (TPL).The idea of TPL is to engage the students in various sports, cultural, co-curricular as well as extra- curricular activities inculcating in them a healthy competitive spirit boosted with teamwork and blended with motivation for a sense of achievement.
After the grand success of the TPL 2017-2018 season 1, the students were very excited to get back to the competition. To mark the beginning of the TPL 2017-18 Season 2, a grand event comprising of performances by the Organising Committee was organised. The first event of the second season is the TPL Football tournament.
It is a fifteen day long tournament where in all the 16 teams have league matches. To add a touch of glamour to the energetic football matches, two three performances on peppy Bollywood numbers were performed by the organising committee students. Also a photo shoot was organised for all the teams with the TPL flags and the Winner Trophies as the back drop.
Four matches were scheduled for the day between the following teams:
1. Gladiators vs Thunderbirds
2. Eagles vs Trojans
3. Dynamos vs Superboulders
4. Typhoons vs Titans
The audience enjoyed watching the high intensity football matches. The ceremonyended by giving a vote of thanks which was followed by a jam session for the students.