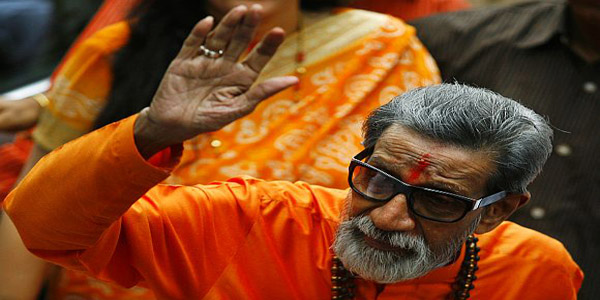 Nagpur News :  Shiv Sena president Balasaheb Thackeray is no more. After days of uncertainty over his health, the 86-year-old leader passed into ages at 3:33 pm on Saturday.
Dr Jalil Parkar of Lilavati Hospital in Mumbai announced before the media and a huge gathering of mouring followers in front of Matoshree that the leader went into a cardio-respiratory arrest causing his death.
The doctor also appealed to the supporters to maintain peace and harmony.
Nagpur Today Pays its Tribute to the True son of India Balasaheb..
First Reaction from City came from Devendra Fadnavis who on facebook paid his respect , he said " Balasaheb Thakre "The Tiger" has left for heavenly abode. Balasaheb Maharashtra tumhala visruch shakat nahi. Tumhi Hindutvavadyancha pran hotat ani Marathi mansacha shwas hotat. "