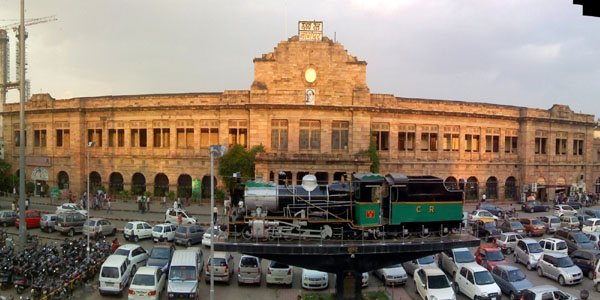 Nagpur News : The Railways have decided to run three special trains between Hyderabad and Allahabad and back via Nagpur to clear the extra rush of passengers.
Accordingly, train number 07091 Hyderabad-Allahabad special train will leave Hyderabad at 10.30 am on February 09, 14 and 24 and arrive Allahabad at 1.30 pm next day.
The special train will leave Ballarshah at 5.45 pm and Nagpur at 9-10 pm on February 09, 14 and 24.
Similarly, train number 07092 Allahabad-Hyderabad special will leave Allahabad at 5.45 pm on February 10, 15 and 25 and reach Hyderabad at 5.45 pm the next day.
The train will leave Nagpur at 11.30 am and Ballarshah at 2.10 pm on February 11, 16 and 26.
It will halt at Secunderabad, Jangaon, Kazipeth, Jamikuntha, Peddapalli, Ramgundam, Manchiriyal, Belampalli, Sirpur Kagaznagar, Ballarshah, Nagpur, Itarsi, Pipriya, Narsinghpur, Jabalpur, Katni, Maiher and Satna.
It will have 21 coaches including two 1st AC cum AC-2 Tier, one 1st AC, one AC-2 Tier, one AC-3 Tier, 12 Sleeper class, 2 general second class and 2 SLR coaches, according to a release issued by the Central Railway, Nagpur.