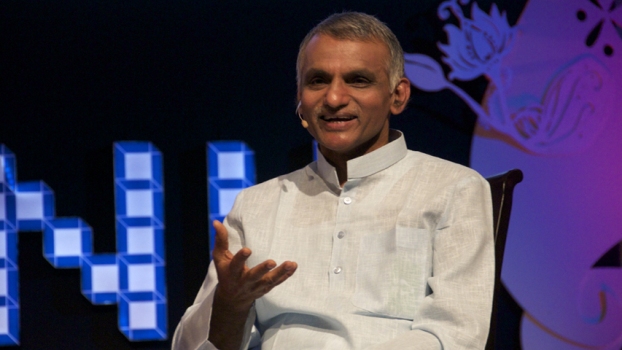 Nagpur News:
Dr Prakash Amte Conferred with Professional Excellance Award- 2012-2013
AcademyofMedical Sciences(AMS),Nagpurin its annual conference today conferred Dr Prakash Amte with 'Professional Excellence Award'2012-2013 for his exemplary and  extraordinary work in the field of medical and social service. Dr Prakash Amte and her wife Mandakani with a very limited resources started treating the patients of the remote areas of  Gadchiroli District.
Four decades back when Dr Prakash Amte began serving the people of  Hemalkasa Gadchiroli District little did he know that for the next 21 years without electricity and tough conditions he will be treating the patients of the Hemalkasa.
A Graduate from Govt Medical college, Nagpur Dr.Prakash said "During the last year of my graduation  my father, Social worker, Baba Amte took our family to a 'Picnic' at Hemalkasa and here the seeds for Hemalkasa initiative was sown in me and I gave word to my father that i will work in this place."
Since,then the Lok Birdari Prakalp, Hemalkasa is now providing modern medical facilities and care to about 45000 patients. A Residential school for the tribals and hostel with a strength 650 students are some of the various initiatives of Dr.Prakash Amte.
Dr. Rajan Borakar, President (AMS) presented the 'Professional Excellance Award' to Dr Prakash Amte.
Dr Sudhir Bhave introduced Dr Amte.
The 'OutstandingYoung achievers Award' was bagged by Dr Shailesh Pitale.
Chief Guest Dr M.L.Gandhe gave the 'Academy Best Paper Award' to Dr Tanuja Manohar(1st prize) and Dr Vaibhav Bagaria &Dr Pallavi alsi(2ND prize shared).
Guest of Honour Dr.C.Deopujari shared his views.
Dr C.S .Cham (Secretary) AMS Proposed the vote of thanks.