Nagpur: In yet another unlawful act of hooliganism, few youths fired at least three rounds of gun shots in the air in an upscale Chill-n-Grill restaurant on Sunday night in crème-de-la-crème locality of Sadar. The outrageous and whimsical act has created panic in the area.
Shilpa Bagdi, owner of the Chill-n-Grill Restaurant told Nagpur Today that there a one man accompanied by three ladies got fully drunk and created a lot of nuisance and ruckus. He also used crass words and abusive language. When other patrons started getting disturbed, the restaurant manager and the waiters politely made him leave the restaurant. However, he started abusing and manhandling the waiters who then beat him black and blue.
Meanwhile, at the same time a second incident occurred. A young man who probably wanted to impress his girlfriend had brought her to the Chill-n-Grill Restaurant late in the night. However, the hotel security refused his entry saying that the restaurant is closed and that they are just waiting for the patrons to leave.
Fumed over the refusal, he called his 4-5 friends to the place who barged in with some twenty odd youth. They tried to force their entry and even pelted stones at the property. The owner Ajay Bagdi and his wife Shilpa who were present in the restaurant at the roof-top area immediately closed the grill at the entrance of the roof-top to safe-guard other guests.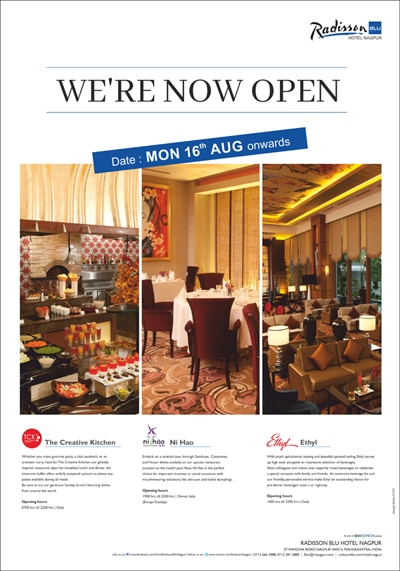 The man who had created scenes at the roof top was by then escorted down by the waiters. Assuming him to be the owner or a manager of the restaurant, the youth had bashed him up. Seeing the man getting bashed up, the three girls accompanying him man rushed towards the car.
When the youth could not gain entry, one of them allegedly took out a pistol and had allegedly fired three rounds. No one is said to have been injured in the firing. However, there was some blood spotted at the entrance of the lift.
Deputy Commissioner of Police Deepali Masirkar had arrived at the spot and had initiated an investigation into the entire incident. She pushed Sadar police staff into action and also approached crime branch officials to get to the root of the incident.
However, till the time of filing the incident, further details of the exact chain of incidents and the modus-operandi of the goons are yet to be ascertained.
… Samuel Gunashekran