The Indian labourers were sent to Sri Lanka for erecting electricity towers and poles for fixing 57-metre high-voltage power lines for a 132 kilowatt transmission network project. The men from India have not been paid salaries since past 2 months thus putting them in the nightmarish situations.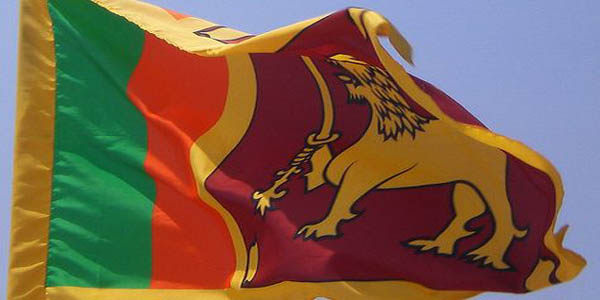 Nagpur News: That the present terrible situation, created by hell of an inflation and other life-threatening financial difficulties, could be gauged from a horrible fact that dozens of labourers have been forced to head for neighbouring Sri Lanka for work and earn money for livelihood. Three labourers from Nagpur are among them who are facing nightmarish conditions in every moment of their lives.
The situation has come to such a pass that the 40-odd labourers, leave alone working and earning money for both the ends to meet, have been left to resort to begging following a drastic and awful change in situations which the labourers never imagined of.
It may be recalled a Sri Lanka company had sought Indian labourers' help in erecting towers and fixing power wires for a 132 kilowatt transmission network project. The Sri Lanka Government selected GTL Lanka Limited, which makes manpower available, as contractor through the medium of Ceylon Electrical Board for the project. The GTL company in turn approached other contractors to provide manpower for erecting electricity towers and poles for fixing 57-metre high-voltage power lines.
The Lanka contractors approached a company in Nagpur K Perfect Enterprises for sending a batch of labourers. One Vasant Kalbande of K Perfect Enterprises arranged 40 men including two from Nagpur and one from Katol Tehsil. The rest labourers were from Jharkhand and West Bengal. Initially the 40 labourers did not face any problem. But slowly and steadily the GTL company started neglecting the men from India and other workers. However, the men from India found themselves in hell of a condition. The men who worked on highly dangerous project on a stretch from Vayuniya to Kilinocchi were denied salaries since 2-3 months thus putting them on the edge.
The man from Katol, Nilesh Appa, informed through a phone call they have not received salaries since two months. At present the Indian labourers have been staying in Jayantipura area of Harbana district. The frustrated men when wished to return to India faced more hurdles than the present precarious situation. K Perfect Enterprises said the men were issued visitors' visas. However, the GTL company kept the passports of these labourers in their possession for working visa purpose.
The issuance period for the working visas is more or less 21 days. But the GTL company refused to hand over passports to the men from India even after more than 21 days. But when the complaints were made to Indian High Commissioner in Sri Lanka, their passports were returned. One CK Chandrashekhar, the brother of Vasant Kalbande, said the GTL company has not paid salaries to the men from India.
Some names of Indian labourers understood to have been  disclosed through Digambar Bagde, President of Dr Babasaheb Ambedkar Prtatishtan. When Bagde phone some of the men he was aghast to know the nightmarish conditions the labourers were living in. Keeping in mind the pathetic situation, Bagde emailed the chief of GTL Company Christopher Noel and asked for help to the men from India, he flatly refused accept the terrible fact. Now, the Indian men dream of returning their Sweet Homes safe and healthy.