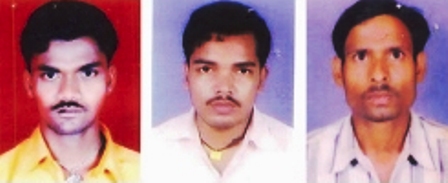 Nagpur News: Three men have gone mysteriously missing from their homes in the past week, in three separate, unrelated incidents. Nagpur police has sent out photographs of the three, and request Nagpurites to provide any information that they might have of the three.
In the first case, twenty nine year old Bablu Shivkumar Chutelkar reportedly left his residence at Plot No. 323, Nagsenvan, under the jurisdiction of Yashodhara Police Station without informing anyone. He hasn't been seen since 6th Januray. A report has been filed at Yashodhara Police Station.
In the second case, twenty six year old Rakesh Vishwanath Dongre, a resident of CPWD Colony, Seminary Hills, went missing after he left home at 8:30 pm on 7th January. A case has been filed with Gittikhadan police.
In the third case, twenty eight year old Sushil Annalal Pandekar, a resident of Vikas Nagar, Gittikhadan, left his home at around 4:00 pm on 7th January, and can't be found since. Gittikhadan Police have registered a case.
The reason for the disappearances and the current state of the three are unknown. The family of all three are desperately in search of them. Investigations are underway.