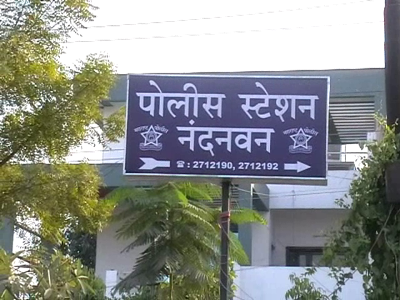 Nagpur News.
Nandanvan police have arrested a goon and his two accomplices for threatening the students who tried to defend the son of their landlord. The arrested goon Gaffar Ramzan Ali, Sheikh Sultan Shafi and Ehsaan Ansari, all residents of Hassanbagh area, had allegedly stormed the house of one Asif whose son was said to be having affair with one the kins of the goon. All the goons are arrested under section 452, 143, 147,148, 149 and other non-bailable sections 323 & 506 B.
Senior inspector Sunil Jaiswal of Nandanvan police station said that Asif lodged the complaint against goons as they came to their house threatening his son. He informed that no report has been received from the students who reside as tenants at Asif's house. He said that the action has been initiated on the basis of complaint from the landlord, adding that further action would be extended if any of these students come to file their part of statement.
The students were reportedly reeling under fear of threat they received from Gaffar and his accomplices.
A section of media earlier reported that around 150 Kashmiri students have fled from Nagpur to ward off any threat from the goons. It was said that the matter is connected to an extra marital affair.
However DCP Zone IV, Chandra Kishore Mina rubbished the reports as baseless saying that the case is being blown out of proportion. He informed that the son of landlord Asif was having an affair with a girl. Around 10 Kashmiri students stay as tenants in their house. When these goons came to attack the boy, the students tried to interrupt them. Out of ire, the goons attacked them and also threatened them.
He recalled that a similar incident came to light in 2010 when Gaffar had a tiff with another student who also happened to be from Kashmir, and also belonged to the same college. He however denied any connection of that dispute with the present case.
Upon the reports of the students moving back to their home state, Mina said the activity is part of their routine and they just prefer moving to their home locations once they get admission. They usually return at the time of examination, he said.