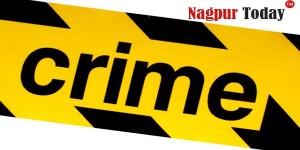 Nagpur News.
In yet another waylaying case, three persons thrashed a teenager and robbed him of all his money and valuables under the jurisdiction of MIDC police. Cops were successful in nabbing the culprits.
On Friday, Shatrughan Ranjendra Roy (18), a native of Bihar and presenting residing at Bhim Nagar, Isasani Nagar, was standing near Lata Mangeshkar Hospital, in front of Raisoni College. The accused Shivaji alias Chhotu Lokanand Jha (21), Shivcharan Shivanand Yadav (30) and Nathu alias Golu Jagat Vaidya (20) came in their autorickshaw (MH 40 1671). Without any known reason, the accused started using foul language against Shatrughan and then thrashed him. They snatched away Rs 5600 cash and cell phone from him and sped away.
Shatrughan reached MIDC police station and lodged a complaint against the culprits. Cops swung into action, launched a manhunt for the three accused, and were successful in arresting them. Cops have slapped charges under Section 323, 392, 504, and 34 of the IPC against the accused.