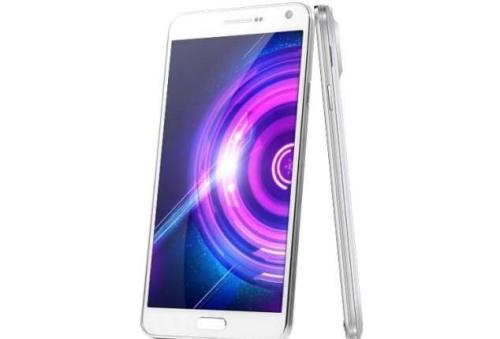 iberry – the Hong Kong based electronics company having its Indian base at Chennai has graduated its earlier launch Auxus Nuclea N1 phone to launch a next version this year – Auxus Nuclea N2. While Auxus Nuclear N1 which launched last year made a significant entry into Indian phone market, the upgraded version seems to be quite promising, especially for the initial price offer its holds.
iBerry has been selling Nuclea N2 for a 10-day introductory price of Rs 19,990. Later, the phone will sell at its regular price of Rs 23,990 after the introductory price offer gets over.
Auxus Nuclea N2 comes with 3,500 mAh Li-ion battery which last for good 12 hours. The 13 MP camera on the phone focuses self and loaded with BSI sensor. The display mirrors that of its predecessor and features a 5.7-inch full-HD and carries the Active Marix Display with OGS technology. The phone is also 8.5mm in thickness.
The phone is powered by a 1.7GHz octa-core MediaTek MT6592 processor and runs on 2GB of RAM. It comes with Android 4.2.2 Jelly Bean and there is a planned KitKat update in the works as well. Auxus Nuclea N2 is a dual-SIM smartphone which has both micro SIM and a regular SIM slot.
The phone is currently available at the company's website, www.iberry.asia, and at authorised retailers around the country.
About iberry
iberry HK, established in 2002, is one of the leading manufacturers of electronics in Hong Kong. The mainstream business of iberry HK is to manufacture Smartphones, mainly OEM/ODM and supply to all parts of the world including Europe, Canada, Turkey, Russia etc., In the year 2010, it entered into the manufacturing process of Tablet Computers widely known as Tablet PC or Mobile Internet Device (MID). The immense experience in Tablet PC manufacturing process, state-of-the-art infrastructure, highly experienced technicians and man-power paved the way for its entry into the Indian Tablet PC Retail Space as iberry India.
iberry India, is focussed on the design, research, development, support and marketing of Tablet PCs in India in the name of iberry. Iberry India's R&D center is situated in Chennai.