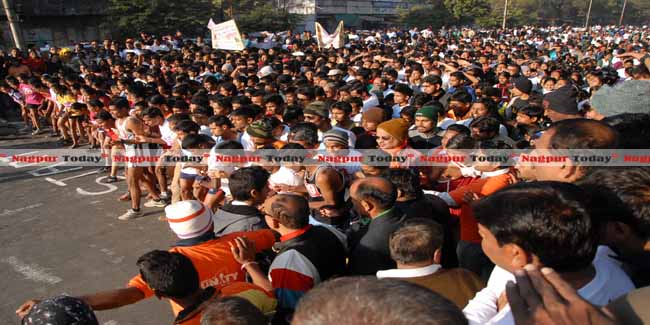 Nagpur News : Thousands of citizens  participated  in the 2-km long Run for Unity being organized in the city today on Sunday.
'Run for unity', which seeks to drum up support for Modi's  pet 'Statue of unity' project, on the 63rd death anniversary of Sardar Vallabhbhai Patel
The run is being held simultaneously in 1,100 places across the country.
In Nagpur, started from Sardar Patel Chowk (near Mokshadham main entrance) and via Ashoka Factory, Eros Motors, Hardeo Hotel touch ed Kurvey School point and returned to Patel Chowk.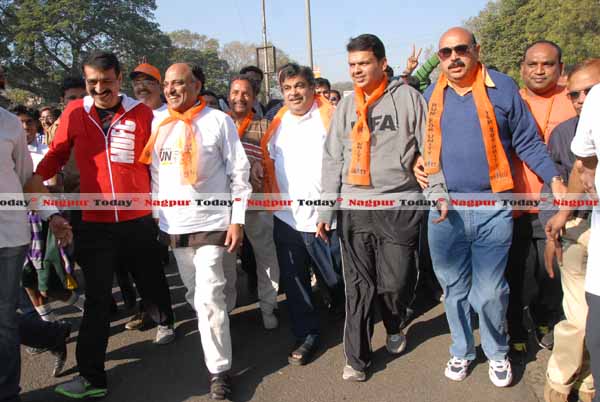 Presence of all local BJP MLAs which included Nitin Gadkari,Devendra Fadnavis,Ajay Sancheti, Anil Sole, Sandeep Joshi,Kishore Kopragade, Sudhakar Deshmukh  and functionaries indicated that the party was latching on to the Patel saga to mobilize voters before the general elections.
More so, with attempts in recent times by the party's PM-hopeful Narendra Modi to pit Patel against Jawaharlal Nehru.