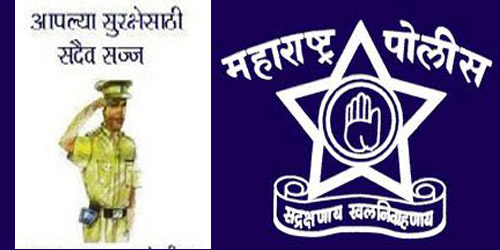 Nagpur News : On Thursday evening, an alert dedicated police constable Vijay Dasarwar shocked Nagpurians by chor-police short chase scene that started from Aware Sqaure to Hegewar Bhavan and ended by overpowering a notorious criminal.
Interestingly, Dasarwar, posted at Nandawan police station, was on his weekly holiday on Thursday. Despite of on leave, he chased the thief on bike nearly a kilometre and jumped on the thief's bike to nab him. Though injured, he did not let go accused, Asif Shaikh, 28, a resident of Hasanbagh.
Shaikh had just snatched JAyashree Badge's purse having Rs 5000 from Reshimbagh. Dasarwar was passing through the same road when he witnessed the incident and started chasing.
"Despite of the heavy traffic, he twist and turn his bike and get hold on the thief," said police.
Police said Shaikh has been booked for many offences including murder, robberies and burglaries, vehicle thefts in different police stations in the city.
For his bravery and amazing act, Dasarwar was felicitated and rewarded a cash prize of Rs 5000 by Commissioner of Police K K Pathak.