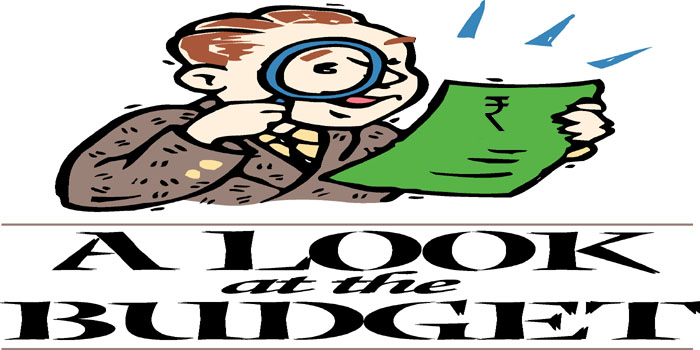 Nagpur News: Union budget announced on Thursday turns out to be mixed bag of sops and losses for many in Nagpur. While the men from industry lament no rebate for investors the professionals and small businessmen dubbed the budget as 'no gain' for common man.
Vidarbha Industries Association President Prafull Doshi said that there is nothing new for industrialists in this budget. A rebate of 15% has been provided for the investments above Rs 100 crore whereas there is no such investor here. Sops on handlooms and garments are appreciable step where the surcharge of 10% on the people earning more than 1 crore would prove to be of little help, he added.
Though there is tax credit of Rs 2000 for income up to Rs 5 lakh but nothing has been done for common man who is suffering hard from recession.
Chartered Accountant Naresh Jakhotia said two major announcements were expected in the form of Goods and Service Tax and Direct Tax. Besides, 1 percent EPS earning from properties, there is nothing exciting about this budget.
Businessman Vishal Agrawal is happy about the tide over Excise Duty in the budget as he said, "It's really good for small scale industries that no excise duty has been raised. But the sad part is that there is nothing beneficial for common people."
Advocate Manoj Moriyani said that income tax amendments are not that great. Only after the details are out, we would be in a position to say whether the budget is good or bad. He said that there are so many expansion plans projected in the budget but this remains to be seen as to how and when it would be implemented.
Akash Agrawal said that this is replica of old budget. Recession has badly hurt the business and taxes on super rich would only add to the burden. There is no help for common help. He said, "I think now everyone would keenly await 2014 elections (to show exit door to the government)."
Rahul Budhraja, M/s BSS Mines and Minerals Pvt Ltd., said that the Union Budget 2013 was disappointing. The Budget has nothing as per the speculations. "People were expecting a bold budget this year, but it's a political budget of Congress Government which has nothing for the common man," he pointed out.  He further added that there have been no improvements or changes in the Budget. "It's a non-event Budget," he said.
Rahul Thakkar, M/s Eastern Mining Contractors Pvt Ltd., said that the Union Budget 2013 has nothing to offer to any sector or field. "It's a simple budget that offers no profit no loss to people," he said.
Punit Mahajan, Vice President, Butibori Manufacturers' Association, expressed his dissatisfaction over the Union Budget 2013 presented by Union Minister Pawan Bansal on Thursday. He said, "The Budget has nothing for domestic or small scale industries. It was expected that steps will be taken to fight the ever increasing inflation, but the budget is disappointing," he sighed.
Hemant Ambaselkar, President, Butibori Manufacturers Association, was disappointed and dissatisfied with the Union Budget 2013. He said that this budget offers nothing development of industries in India. The budget has provided extra funds to Congress scheme Mahatma Gandhi National Rural Employment Guarantee Act (MGNREGA), thus, it will be difficult to get farm labourers. MGNREGA offers financial help to labours without any work. Extra fund to MGNREGA will discourage farm labourers. This Union Budget has nothing for the hard working class of India.