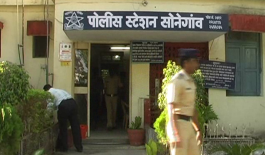 Nagpur News:
Some unidentified goons stole 4052 metre copper wires worth Rs 1.39 lakh from telhara village, Wardha Road under Mihan project between March 6 and 8. The goons dig the area where the wires were installed for streetlights.
Siddharth Ramrao Tapase's Bajaj Electric Company will soon start at Mihan, for which the work for installing streetlights was underway for past few days. Cable wires were laid under the ground for the same purpose.
Tapase, 33, a resident of Shanti layout, Wathoda Road, discovered the theft and lodged a complaint with Sonegaon Police Station. PSI Kshirsagar registered an offence under relevant sections of the IPC.
It is to be mentioned that many thefts of copper wires, iron bars and other materials have been reported in the past also, but police were unable to nab any person in this regard. This has again questioned the responsibility of police in providing security and safety to aspiring businessmen.