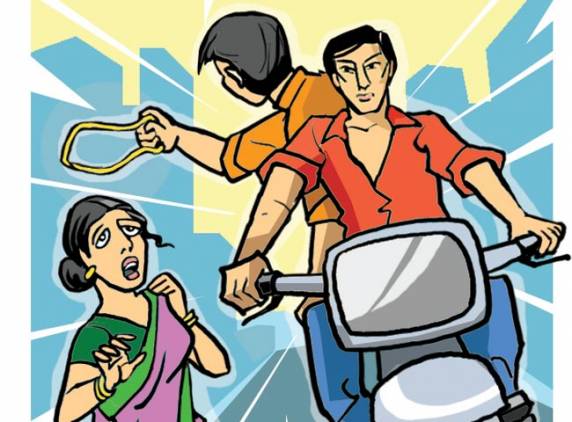 Nagpur News: The rising number of thefts and chain-snatchings has boosted the morals of the thefts. In a dare devil attempt, two thieves slapped an evening walker woman and snatched away her mangalsutra wworth Rs 12,000 and successfully managed to escape the scene.
The incident took place in front of Dilip Pankule's house in Atre Layout at around 8.30 pm on Tuesday. Sources informed, nanda hemant Yawlikar (44), a resident of C-Wing, Ground Floor, Atre layout, was having evening walk with her friends after dinner. Two unidentified youths came to her and slapped her hard on the face and took her mangalsutra. The thieves managed to escape the scene.
Nanda reached Pratap Nagar Police Station and lodged a complaint against the youths. Police have started the investigations after registered an offence under relevant sections of the IPC.