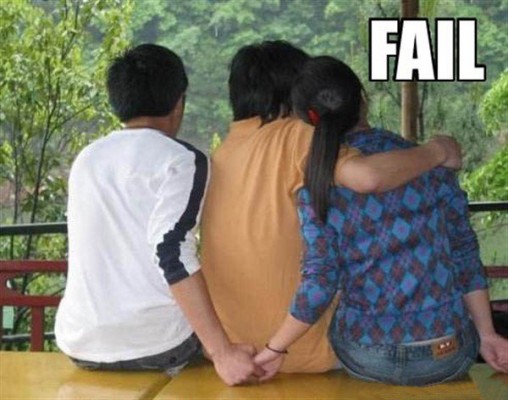 Your girlfriend betrayed you and you have no clue why she did that. You are hurt and heartbroken but not able to grasp the truth that it has happened to you. You were always honest but it was of no use and she ditched you suddenly. Did you ever think what went wrong? Was there something wrong from your side or she was a bad girl? Were you lacking in something or she never loved you? The fact is, girls are emotional beings, they want to be wanted, they love to be pampered, they love flattering, compliments and appreciations. They love you selflessly and wholeheartedly but if you hurt their ego and disrespect them she will never forget it.
There are many things you do unintentionally; initially you are always around her, you are crazy about everything she does but gradually you make your mind that she loves you and will always love you the same way but it is actually not true. She always want you to be with her. She expects your support not only physical but emotionally. And if you are not able to fulfill her desires (not always materialistic) she might move on or look for other options.
Let's have a look on the reasons that can make her cheat on you
Lack of respect, self esteem
Do you respect her and take her opinion in the matters related to both of you? Every woman want to be respected. Their self esteem is a big issue for them. And they get really hurt if you don't respect it. Their hurt ego makes them look elsewhere for self respect.
No care, compliments
Girls seek attention. Pay attention to the small things she does, give her compliments. If you are not able to make her feel good and proud about her beauty, skills, dressing and fashion sense, it will definitely disappoint her.
Your neglecting attitude
Your neglected and ignoring attitude can be a big reason for your girlfriend to cheat on you. If she is faithful to you and treats you as the most important man in her life, she also expects the same in turn. If you neglect her selfless deeds and don't give her the same importance in your life as she does then she can even stray.
Her past experiences
If you have cheated her in the past then there are of her to cheat on you. You should actually realise your mistakes that you have done in the past. But even that is not enough. You have to show your regret through your actions. If you don't do it she might want to betray you the same way you did.
Her natural tendency
Though men are always known to have an urge to show their wild oats everywhere but sometimes even women have the same tendency. They also want to have many experiences in and out of a good relationship. If she is the one who looks out of a relationship for fun then cheating is inevitable.
When she is not sure
Sometimes you accept a relationship but you are not sure about it. And if your girlfriend is not sure if you are the right person for her then there are chances that she will look for other options.
Immature behaviour
It is said that girls gets mature faster than boys. If your girlfriend is mature and sincere, she will expect the same from you. She likes you being naughty with her but at the same time she would expect you to act mature in tough or decision making situations. Girls want to be assured for their future and so your attitude towards life matters a lot to them.
Easy exit
She might like someone else but is afraid to tell you. It is possible that she is not actually cheating you but wants to move-on. And finds it tough to breakup with you. So rather than telling you about her affair she has taken an easy exit so that you understand it yourself that she is not interested in a relationship with you anymore.