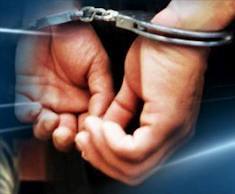 Nagpur News.
A 19-year-old thief arrested by Wadi police during patrolling on Saturday night had escaped from police custody when taken for medical check-up at Mayo hospital on Sunday morning. Later, police swift action again landed him behind bars.
Shubham Chauhan, a resident of Shiv Shakti Nagar in Wadi, was arrested when he was found loitering suspiciously with arms by Detection Branch of Wadi police. Later, it was learnt that Chauhan has many offence registered against him including robbery at many city police stations. He was arrested under section 122 of Indian Penal Code for collecting arms with intention of waging wars.
Chauhan had gone to bathroom when gave slip to cops guarding outside.
According to the police information, Chauhan was taken for medical check-up before producing him before court. Wadi police has handed him to Head Quarter police constables for medical test. Questions have been raised as despite of knowing Chauhan having many records,Wadi police should not have handed over to unskilled cops.
Tehsil police and Wadi police swinged into action as soon as they were alerted about Chauhan's escape news from the hospital.He was arrested from Mominpura. A fresh case has been registered against him for fleeing from police custody at Tehsil police station.