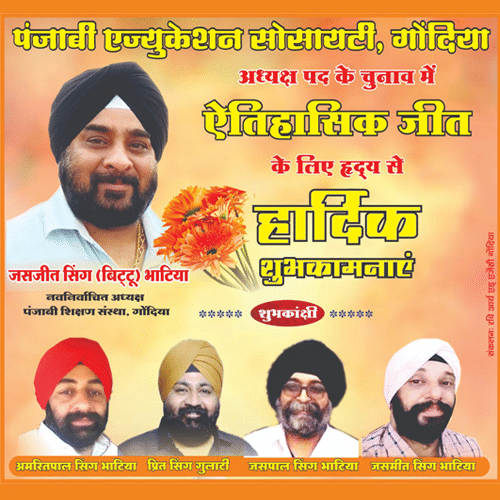 Nagpur.
Today, the RSS 3 days conclave of the All India RSS members called 'Akhil Bharatiya Pratineedhi sabha' began this morning at the Reshim Bag grounds close to Hedgewar Bhawan, Mahal. Soon after Mohan Bhagwat had lit the ceremonial lamp and inaugurated the triennial conclave the press was addressed jointly by Dattatraya Hosabale, Jt. Secretary who according to strong speculation may be elected General Secretary at this conclave, and Manmohan Vaidya, Media co ordinator.
Hosabale first gave a detailed report of the progress RSS shakhas have made all over India in the last three years since they met in Nagpur in 2012.
Among other things, he said youth in urban as well as rural India are showing an interest in participating in RSS program of Change under its various activities – 45 in all. Giving an example of this, he said " that at a camp held in Banglore recently – from where Hosabale hails – 3000 young men and 800 young women too attended the training programs."
Based on this information given by him, Nagpur Today, questioned him about admitting women and minorities to RSS – since no change can be envisioned that does not carry with it more than 50% of the population. ( Women and minorities together will count for over 65% of India's population even at a rough estimate).
Who are the minorities you refer to? Hosabale shot back, " we do not aknowledge any such group in the country."
When NT Ass. Editor clarified that she meant religious minorities, Dattatraya Hosabale repeated " we do not accept any discrimination of Indians on the basis of any religion – or caste. As per our DNA we are all the same. Our origins are the same, our ancestry is the same – we are all Hindus." He did confirm later though that some so called minority persons are already working with the RSS and rest are welcome too. He had said earlier that RSS believes all Indians are patriots and want the same thing for the country.
As far as women are concerned, he reiterated that they will not be a part of the physical training and other such activities carried out by RSS shakhas, ( in short they cannot become voting Pratinidhis) but they are welcome in all other ventures.
"There is already a Rashtriya Sevika Samiti for women – which you can consider a female wing of the RSS" he also added. (It too, is based in Nagpur – but they have no role to play in the conclave underway).
Speaking about various other issues in the country, he said it was too early to judge whether Modi had succeeded in furthering RSS ideology and aims in the first 9 months of his rule – since he is a dedicated RSS volunteer too. "We shall give him five years before we judge him".
About the Jammu and Kashmir situation he said it will be sorted out between BJP and PDP and he sees no danger of the coalition splitting. He refuted there was any 'Common minimum program' between the two parties for the state but said they are working on an Alliance Agenda only.
Emphasizing on creation of volunteer groups all over the country to act as catalysts for change and a 'revolution for better India' he said the RSS slogan was – If you have a team we will give you a theme; if you have a theme we will give you a team.
In the last three years RSS has gone up from some 28,000 shakhas to 33 thousand now. The number of social programs on their agenda have also gone up considerably to include work in slums, water shed, water harvesting, health awareness etc. We are working on the European model of Volunteerism, said Hosabale.
At the outset he said the RSS meet was going to pass two important resolutions in the meet –
1. Welcoming the international recognition and appreciation that Yoga had received internationally.
2. Support to the idea of making education mandatory in regional languages of each state.
After deflecting many queries on his elevation to post of General Secretary, Hosabale's parting remark while leaving the hall was "a victories army does not change its general in between the battle."