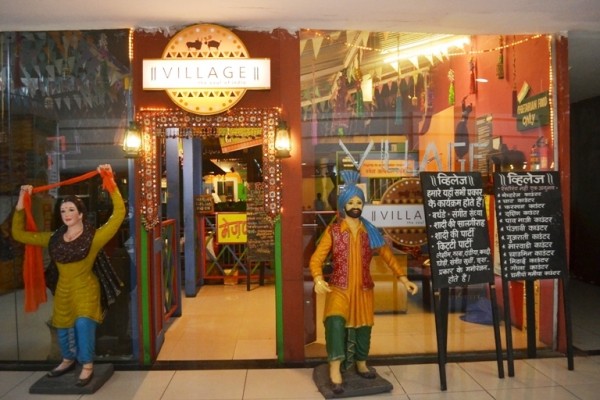 Tour this… a food joint with all the ingredients of making you feel like you have just landed a countryside village in rural India. You have pan shop (read thela), small bangle store, police thana, prison and not to forget that famous chaupal and typical khatiya (cot) that resembles the set straight out of rural setting in Rajasthan. Make no mistake, all of this for you to see is  now in extremely urban location of Nagpur – Empress Mall. And the place is The Village Restaurant.
Location        : Empress Mall, Nagpur.
Type of Food: Vegetarian food, many varieties included
Beverages     : Non-Alcoholic, Indian delicacies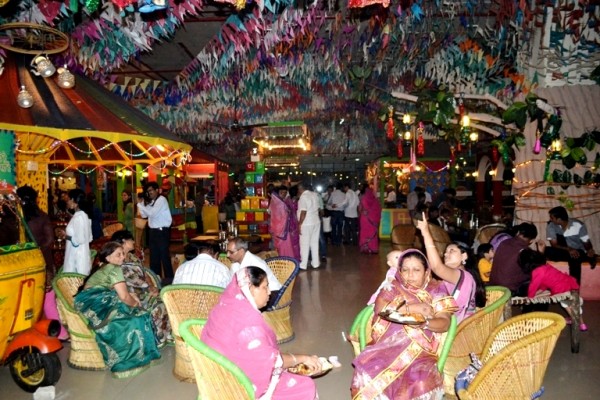 One time pay
The Village is serving the families outright with the desi delights and feel of rural India.  It's a pure veg restaurant that carries over 50 odd culinary delights. Alcohol is strict no-no here. The ambience is perfectly synchronized by the music, fun, entertainment, and delicious food! One can take the buffet slip, a one-time-pay for a day, and enjoy the place at a stretch for the whole day. You may also add shopping or movies in the mall as fillers.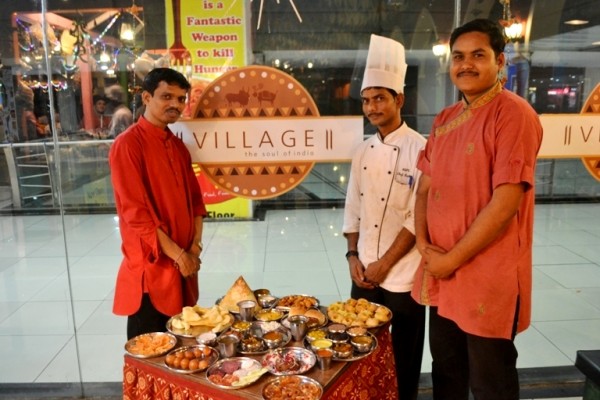 Welcome to desi drinks
The visiting guests are served with the 'Welcome Drinks', the interesting part being that it keeps getting circulated in a mini 'Thela', served by the all-in-character prisoner cum waiter who serves kaljeera, khass and chaach!
Next stall that grabs maximum eyeballs and the crowd as well, is the chaat centre. The 'tava servings' there keep changing. Coming to everyone's favourite pani puri, the puri is served in variety like the mango water, and nibu paani as well.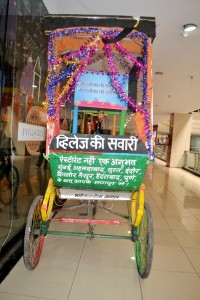 Shelter in rural style
Beautiful chairs? Fancy tables? Designer seatings? No! Its all in Village style. This place holds its USP of presenting a variety here as well. Various themes are allotted to each section of seating place. Let it be the 'Police Station', 'the central jail', 'Billu Band', 'Pappu Khilonewala', 'Beauty Parlour', the 'Imperial Talkies' or the chana zor garam theme'Chaniya Maniya- Bachpan ki yaade'! Khatiyaa, chairs for the kid clang, space under the 'tree', all serve as a simple yet comfortable space.
Out of every other place, the minutest yet eye-catching one was the 'Kutiyaa' which is apparently the 'Barsaat me Chupne ki jagah' that grabbed my special interest.
…Relish taste of India
Most food, that a veggie will like is available here. There are about 50-60 different food items in here. Starting with the 'Ammaji ki Handi', the food items served in handi are said to give a unique peculiar taste. Again, in village style, the handi delicacies like 'Masala Khichdi' and 'Palak Kela Muttor Bhat' are proved to be mouth watering. Amongst all, the most desired one is the 'Daal Bhaati Churma', that leaves an essence of rajisthani food.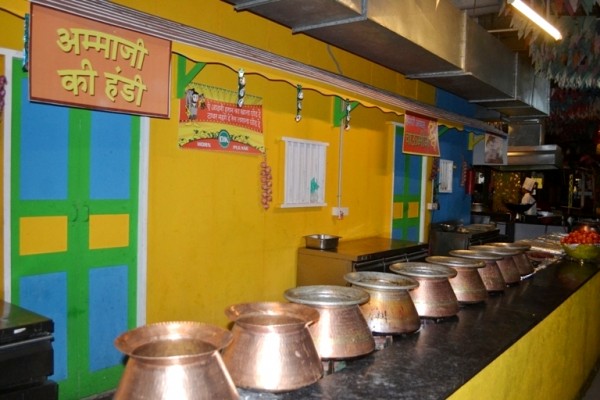 Mouthwatering sweets
People were seen to be attracted most towards the 'Mishtan Bhandar', where different sweets attracted people. From a variety of jalebees, to malpua, gulab jamuns and moong daal ka halwa.  Every item visibly prepared in 'desi ghee'!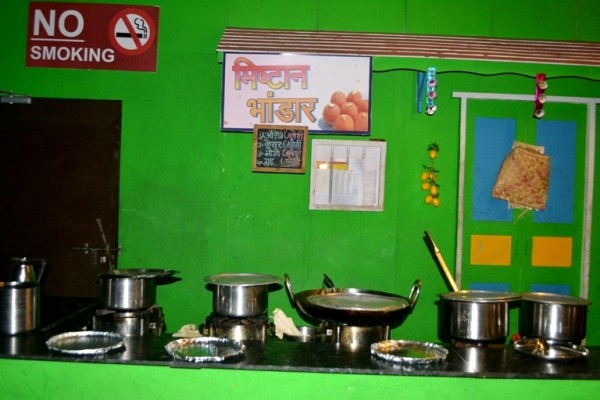 Entertainment unlimited
Musical chair, Garba performance while the visitors are welcomes and compelled to shake a leg, the puppet show for 'Bachha Party', the rajisthani and kuchipudi mini dance by the staff performers keep the visitors much amused.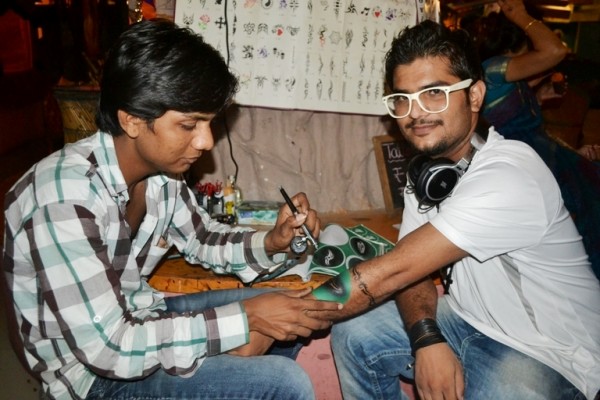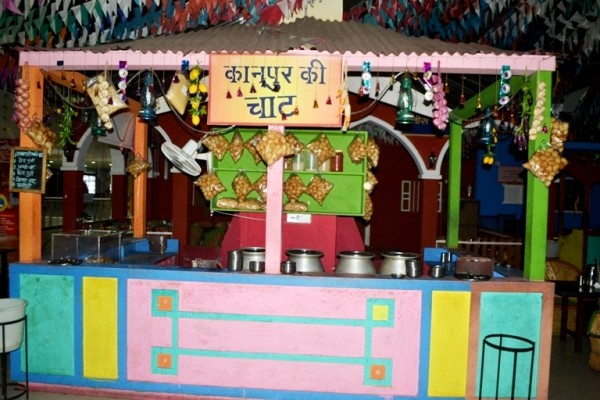 Themed utensils
The entire theme, as the name clarifies is of a Village. Still it has been moulded in a way that the urbanites shall be comfortable being in, as one experiences a pinch of feel of a village. Parts of decorations are done using Indian utensils that fits in totally into the theme. At the ceiling, one will find 'Kadchees' hanging, on the other hand, the Oil Tin Cans are arranged such that they form a heap.  Altogether, the place feels like fun to be in.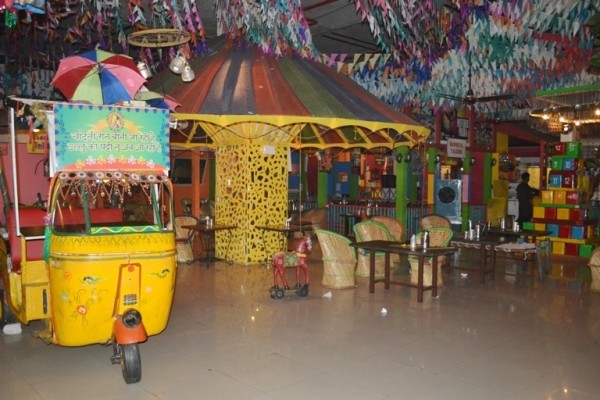 Service
This is one such sphere, where I would give full marks. The people visiting this place are treated like members of the 'Village Family'! Properly greeted and escorted by the attendants. The performers are at all times in their character. The chefs welcome all in their individual stalls and make sure that choices and demands are served efficiently.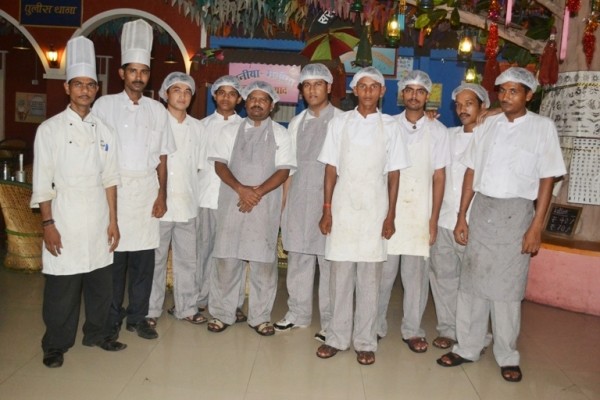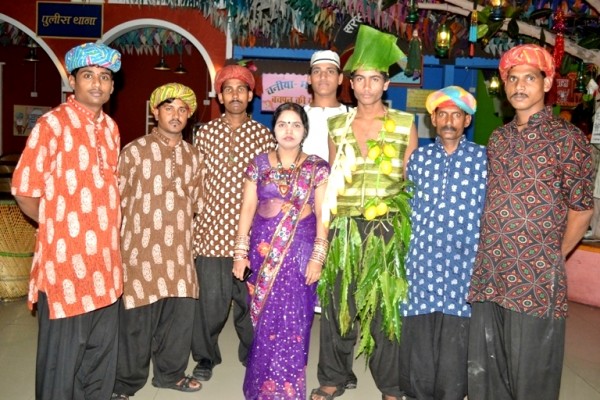 Public Speak
Shweta Sameer Dumbre, Professor, Raisoni College of Engineering, who was a host to her daughters birthday celebrations said, "We have visited this place quite a lot of times. The space, ambience, variety of food that is prepared in front of us, all things add up and make it a wonderful place. It is sufficiently spacious. Dosa is my favourite. I love the fact that they keep changing the variety in chaat."
Professor Vinay Chauhan, PhD Computer Science, who visited the place for the first time said, "Its nice in here. All age groups are entertained. Service is good, food is good. Out of everything that I've tasted, I liked the 'Masala Khichdi'."
Adv Prakash Shendre praised on the arrangements made for entertainment. He said, "Place is a unique one indeed. As far as other places for vegetarians are concerned, its very nice. A type of feeing, as that when at a village, gives a good experience with enjoyment. For urbanites, its nice."
Adv Vivek Thote, made suggestions for the young clang of people and said, "I didn't have food as yet, the pani puri was just ok. Buttermilk is one thing that I liked a lot. I would say that ambience is nice, better for the kid clang. It might sound funny, still one thing that I would mention is that the theme here is that of a village, still a central jail is a part, I didn't get its concept. Still, the best part is that it is reasonable."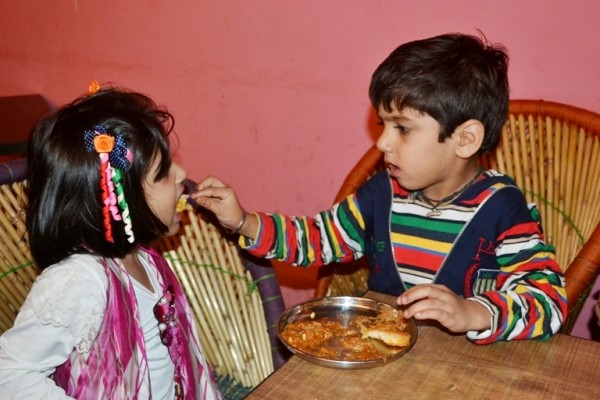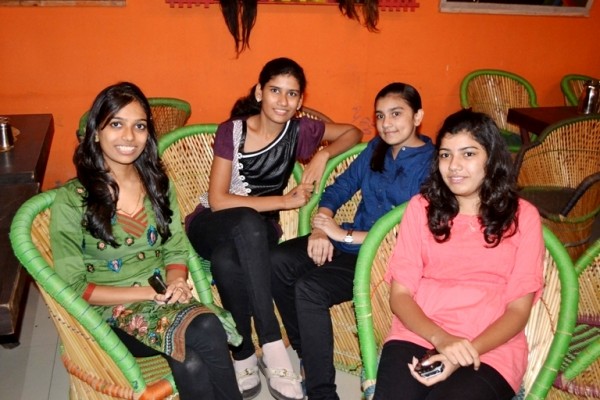 …And the verdict
Although the food is delicious and hygienic, an option for healthy food will not be found here. Its all about 'Desi Ghee' and likewise a lot of calories will surely be gained.
The sound and music of dhol is played in order to make people feel like village. But are not villages a quiet place as well!  People who don't like loud music might get disturbed. Arrangements and variations in music and sound, or rather noise shall be made, depending upon the taste of visitors.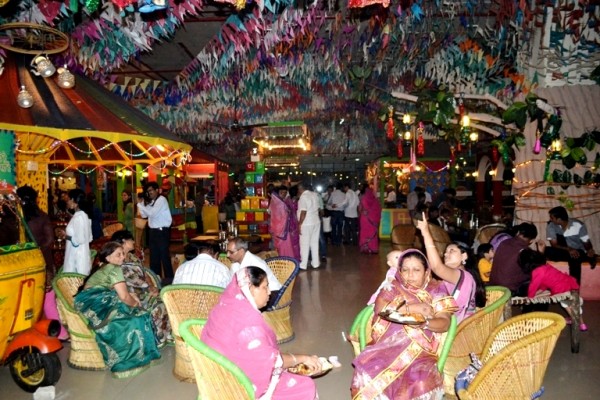 -RITU WALIA
PICS BY : AMOL