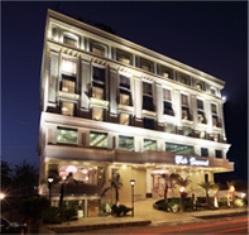 Nagpur News: It appears that even family weddings at reputed hotels and locations in the city are not free of antisocial elements, as thefts of jewellery and heavy cash from top city venues were reported in two separate incidents in Nagpur today.
In the first case, twenty three year old Ankita Jeevansingh Chauhan, a resident of Narendra Nagar, was attending a wedding ceremony at Hotel Tuli Imperial. When asked to pose for the photograph with the bride and groom, she put her black handbag down behind the chairs on stage for a while, only to realise it missing moments later. The bag contained gold jewellery, a mobile phone and some cash, together worth Rs. 25, 000. Ankita has filed a complaint with Sitabuldi Police, who has registered a case under Section 379 of the IPC and is in search of the thief as well as the stolen valuables.
In the second case, thirty three year old Shubhangi GaneshRao Santoshwar from Chandrapur had come to attend her brother's wedding at the Jain Kalar Lawns in Reshimbag Square. Shubhangi also put her hanbag down to pose for a photograph and turned back to see it gone. The bag contained jewellery worth Rs. 33, 000, two mobiles phones and Rs. 24, 000 in cash. Based on Shubhangi's complaint, Sakkardara Police have filed a case under Section 379 of the IPC. Further investigations are underway.