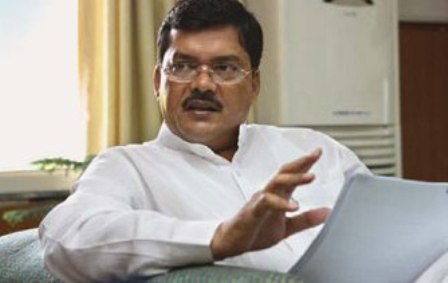 Mukul Wasnik to discuss issue with C. P. Joshi
Nagpur News: Original plans of widening the stretch of road from Mankapur to Bokhara to 150 feet for the construction of a flyover would result in the destruction of around 400 to 450 roadside shops along the route. Reducing the new planned width by a mere 10 feet to 140 feet can save all the shops and the livelihoods of their owners. Ramtek Parliamentarian and Regional Under- secretary of the All India Congress Committee Mukul Wasnik has promised to take this issue up with the concerned authority.
The issue is being taken very seriously, in light of the fact that the livelihood of hundreds of shopkeepers are at stake. It is definite that reducing the proposed widening by a mere 10 feet can save the shops, without significantly restricting the flow of traffic. The change in decision is not expected to hamper preparations already made or the construction work either. Wasnik has assured the shopkeepers that he will bring the matter up with Union Minister for Road Transport and Highways C. P Joshi and come up with a solution.
On the other hand, Zilla Parishad member Nana Kambhale has been advocating for swift construction of flyovers at Mankapur railway crossing and Bokhara Railway crossing, which fall on the Nagpur- Obedullaganj National Highway No. 69 in question. According to Kambhale, traffic at these crossings remained jammed for hours every day, affecting travellers to Nagpur, Saoner, Betul, Koradi, Parshivni, Khapadkheda and Khapa.