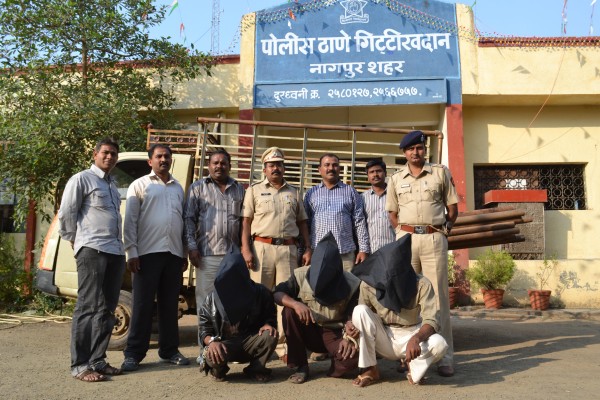 Nagpur News: Gittikhadan police station last night arrested two people for stealing steel rods and equipment worth Rs. 1 lakh from the premises Bharatiya Bhoovigan Saurakshan .
According to a complaint filed by Yogendra Kumar Bhagirath Mishra, a resident of PWD office quarters, Seminary Hills, accused Mohammed Farooq Abdul Hakim Sheikh (36) and Sandeep alias Montu Ramesh Khedkar scaled the walls of the Saurakshan office compound a few days ago and made away with steel rods and other material, together worth around Rs. 1 lakh.
Gittikhadan police registered a case under section 461 of the IPC (Indian Penal Code) based on Yogendra's complaint. Bothe the accused have been arrested and further investigations are on.