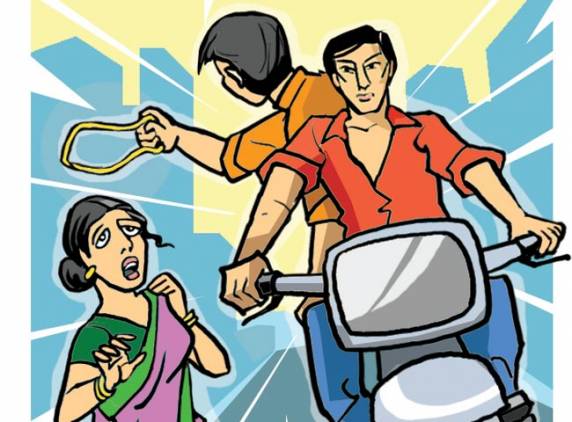 Nagpur News: The streak of chain- snatching incidences in the city has continued unabated during Diwali, with two more cases having been reported last evening in Pratap Nagar and Ajni.
The first case was reported at Pratap Nagar police station by Mrs Shikha Nikhil Mehta , a resident of Trimurti Nagar. Shikha was walking back home from Nagoba Mandir with her husband last evening, when two unknown youngsters crossed them on a grey Bajaj Pulsar, snatching her chain and mangalsutra, together worth more than Rs. 1 lakh. The incident occurred at Gurde Layout. The police have registered case under Sections 392 and 43 of the IPC (Indian Penal Code), based on Shikha's complaint. Further investigations are underway.
A similar complaint was filed at Ajni police station by Mrs. Vidya Narendra Hivre, resident of Ulhas Nagar, Manewada. An unknown man aged between 20 and 25, crossed her near Arena Gym on a motorcycle (MH 31 AE 9088) snatching her chain worth Rs. 60, 000. Ajni Police have registere a case under Section 392 and 34 of the IPC, and are investigating the matter.