Nagpur.
The couple, so made for each other, Ravneet Vij and Siddharth Agarwal tied knots recently not just in a grand, but modern glam-filled celebration mood.
The ceremonies among Indians are as everlasting, as the love between them. So were the rituals and ceremonies for Ravneet and Siddharth. Both the families enjoyed each and every ceremony stress-free. The Ring Ceremony and wedding reception of the two, sure topped the list.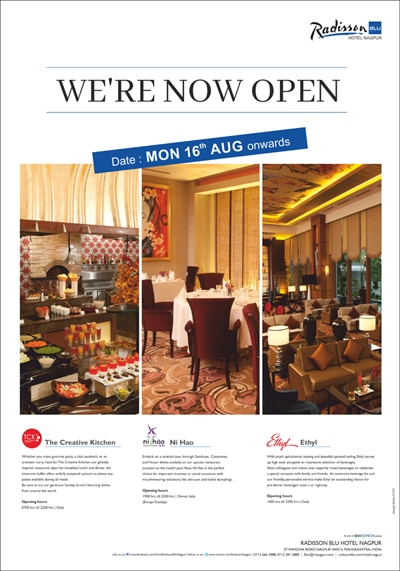 Ring Ceremony had mostly young couples gel up with each other, and dance till their last sweat. The 'punjabi kudi' Ravneet looked like the shining flower in her orange gown. Siddharth's handsome attire just complemented her. The guests were no less, when it came to their wears. The ladies looked stunning in traditional dresses, and likewise each one danced care-free and beautifully on the dance floor. To match up with them were their partners, in stylish formals.
The wedding reception was more of a subtle do. The couple were being blessed by all, while guests chit-chat over food and drinks.
PICS BY : Vicky Thorat and Amol Gajbiye