Nagpur : NCP corporator Duneshwar Pethe and Raju Nagulwar have demanded quick action on the city road contractors to the city Mayor, and NMC commissioner. The duo alleged that the new cement roads had so much lows and their construction is very poor. This roads have badly affected the water waste line/drainage line along the roadside.
Nag river para-fit wall renovation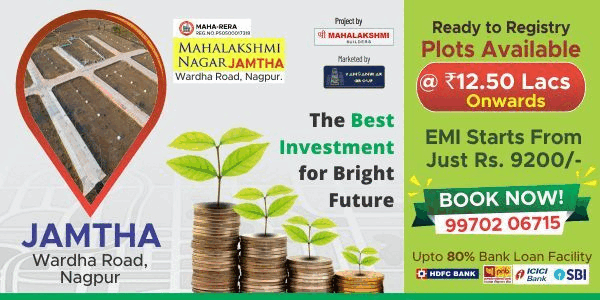 The security wall of Nag river was constructed about 20 years ago. Thus it's validity is over. That's why NCP has demanded state government and NMC to renovate the wall as early as possible, otherwise lac's of NMC's income would be flooded away in Nag river.
Start a NHUM or RCH center in Bhandewadi
According to NCP people living in slums and and most of workers are the majority in sector 23 of the city. The polluted Bhandewadi dumping yard is adjacent to this colonies. Therefore NCP has demanded to set up a NHUM center in this locality, which will deal with health issues of the poor fellows living here.
Jobs for the kin of deceased re-warders
The re-warders who were giving there service to the city from last 25-30 years are not permanent yet. They are not paid enough either. About 70-75 among them passed away till now. So NCP has demanded jobs to the kin dependent on this deceased re-warders.