The pleasant Christmas afternoon got enthusiastically celebrated at Gondwana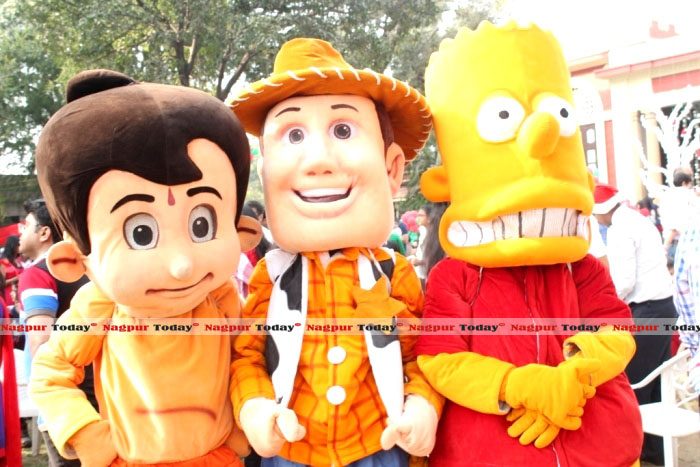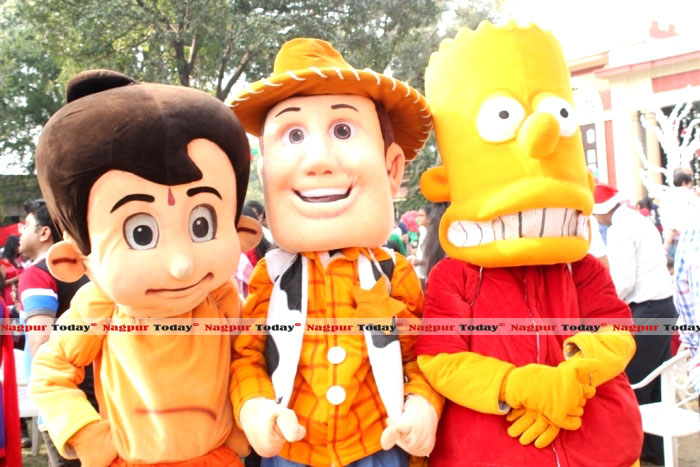 The day of Almighty infant Jesus coming midst us is indeed the one filled with thanksgiving, prayers, meeting your dear ones, red-white decorations and celebrations; especially being one of the most awaited ones for children, who expect to receive desired gifts from their favorite Santa!
The pleasant Christmas afternoon got celebrated in a much enthusiastic manner at the Gondwana Club! The attires carried by ladies and gentlemen were as perfect and classy for the do, as the decorations of the venue. The Christmas tree and the snowman at centre of the lawn elevated the sensation of Christmas. The host onstage conducted various interesting tasks. However, the melodious Christmas carols as background music got merged with the 'Gup-Shups' over delicious food and yummy Christmas desserts like Plum Cakes and Strawberry dips, the most attractive entity being the 'Chocolate Fountain', that tempted all.
Greetings and hugs flew as bubbles in the celebratory air. It got blended with harmonious voices of the little ones who later performed dance numbers set by choreographer MR Pawan. Kids enjoyed a gala time with the availability of arrangements like Balloon Shooting, inflatable trampoline and tattoo artists.
Towards the end, Santa Claus arrived, though not on Reindeer, but nothing less than it, a horse! The much excited children held their breadths, till they received gifts from their Santa. The party concluded in the late evening and tired yet smiling faces bade each other.
PICS BY : Vinay Thorat