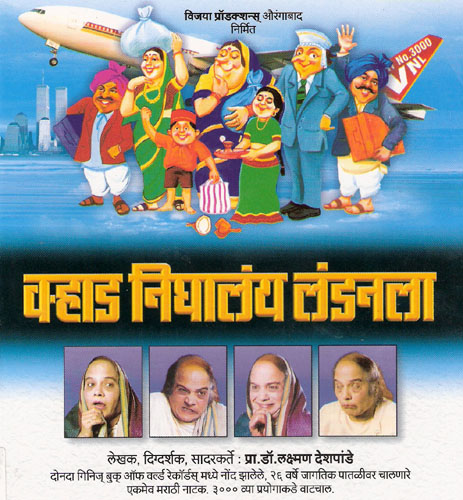 Nagpur News: The internationally recognized one-act play 'Varhad Chalale Londonla' that began on Thursday here in Orange city received overwhelming response from the theatre lovers of Nagpur. The master piece play by Prof (Dr) Laxman Deshpande, which has the honour to be included in Guinness Book of World Records twice, is being staged by Sandeep Pathak.
Sandeep Sonar (Aurangabad), Sameer Hampi (Pune), Jayant Jaategaonkar (Nashik), and Praful Mahajan (Kolhapur) initiated to stage the one-act play across various parts of Maharashtra to keep this master piece alive in the hearts of people. The staging of 'Varhad Chalale Londonla' is part of this attempt.
Sandeep Pathak has been active in theatre since long and has had worked with Marathi legends like Laxmikant Berde, Ashok Saraf, Shrirang Godbole, Prashant Damle. He has worked in plays like 'Sar Aale Dhawun', 'Make-up', 'Lagna Killol', Asaami Asaami', 'Saasu Maajhi Dhaasu' etc. But, he accepted that working in 'Varhad Chalale Londonla' was a different journey altogether.