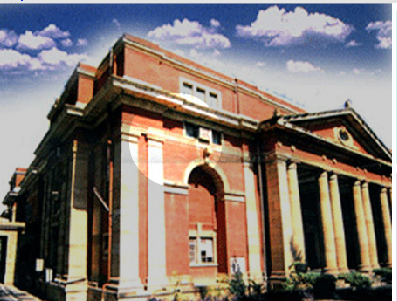 Nagpur News: The senate meeting of Rashtrasant Tukadoji Maharaj Nagpur University (RTMNU) started amidst strong protests and high security. The meeting that commenced on Monday witnessed protests and agitations from activists of Bharatiya Janata Yuwa Morcha who raised slogans against Education Authorities and demanded to resume the 48 examination as per schedule.
It is to be noted that people were already frustrated with teachers' strike and delay in examinations has further irked the people. Workers of Bharatiya Janata Morcha and others gathered outside senate hall and raised slogan against education authorities for this delay.
Taking cognizance of continuous protests from parents, the security at senate hall was increased and the meeting started amidst very tight security.
The delay in examination issue was the centre of all discussions since the meeting started. Before the meeting, Manmohan Bajpayi informed that students will suffer due to this delay in examination. It will also affect their preparations and thus, will ultimately affect the results of all these examinations. Member Abhijeet Wanjari said that he was upset due to students' loss in this tussle between teachers and Government. He said that he would concentrate on this issue in the meeting. Member Mahendra Nirbate has decided to protest this delay by waving black flags in the meeting.
Sources said that many teachers were in favour of on time examination but the decision was made under pressure from a few people which will further affect the future of students.
Other topic that might be discussed in the meeting include shortage of lecturers, shortage of facilities, late in checking of examination papers, etc.
Till filing of this report, the issue of delay in examination was being discussed in the meeting.