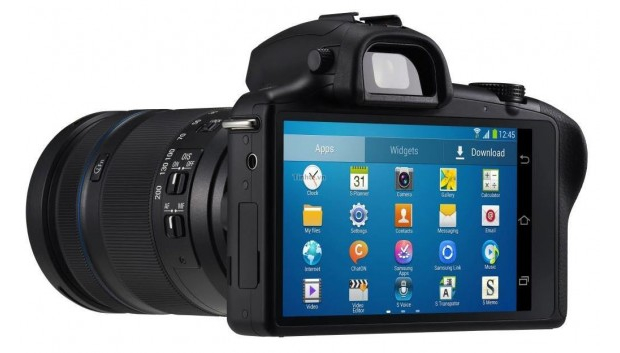 It is the time for the photography lovers of Nagpur to gear up! Samsung has again come up with a new gadget that is expected to serve as a hit amongst the tech freaks. After the new Samsung Galaxy S4 Zoom as the latest entry into Samsung family, a smart phone that thinks it's a camera, the forthcoming Galaxy Camera NX is the latest camera to think it's a phone — and it's all set to be unveiled next week.
The Galaxy Camera NX: It's the body of a Samsung NX camera, but with Android software running the show. Samsung has a big event planned for 20 June, where we're expecting to see the Galaxy NX along with a host of new Galaxy phones.
Not just this, but rumors prevail that a sequel to the Samsung Galaxy Camera even shall arrive very soon. Various leaks this week have pointed to the arrival of a Galaxy Camera 2!
But now it seems the new model will be the first of Samsung's NX line of mirror-less cameras to be powered by Android. Vietnamese tech blog Tinh te reveals the official-looking shots of the NX body with a range of lenses. NX is Samsung's format for mirror-less interchangeable-lens cameras. The format scores over rivals such as Sony's NEX or Olympus and Panasonic's Micro Four Thirds thanks to the larger sensor found in NX cameras.
There are other camera-focused phones in the pipeline, however. Nokia is expected to unveil a 41-megapixel Lumia EOS camera phone in July. Is Android the future of cameras? Tell me your thoughts in the comments or leave us a snapshot on our Facebook wall.