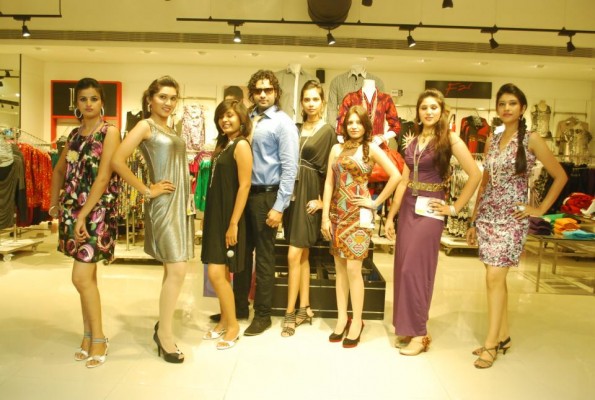 Nagpur News: Runway – on Saturday, The Hunt for the face of Globus is an initiative by the fashion brand to give its customers an opportunity to represent Globus. It was also the launch of its latest Autumn Winter Collection of the year.
All over India, in each of its 35 stores Globus conducted auditions every weekend in September. Out of over 2000 entries received nationally. 6 contestants were selected in each store to walk the ramp for Globus on Oct 13th 2012. This initiative is a stepping stone for all the upcoming modeling talents who want t make their mark in the industry. The show definitely had a lot of guile and spice and that proved quite a good blend. The models definitely added the oomph factor to the event.
Last but not the least, Globus will further select 1 boy and 1 girl to represent the face of Globus in each they are present.
Globus known for their edgy and trend setting fashionable apparel and accessories have a lot of presence in the market and do attract a lot of crowd towards and this initiative has definatelty brought about that thought forward.