Avant – garde Indian and Fusion at Gondwana Gallery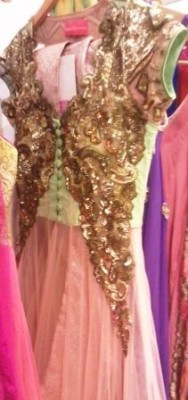 Nagpur News: Vidhi Wadhwani a graduate from NIFT –Delhi, an IT in Fashion, worked under Nivedita Basu launched her  pre-Diwali collection of Avant – Garde Indian and fusion wear at Gondwana Gallery. Her designs were fresh, elaborate and different in sense of colour. The creativity was endless. This was her first exhibition of the season.
Vidhi Wadhwani owns a studio at Ramdaspeth where her designs are available. The change in currents trends that this generation is expecting is present in at Vidhi's studio. This was well seen in her exhibition A perfect combination in sense of style and presence is what you can expect. Not too trendy for Diwali but the perfect attire for Pre parties.