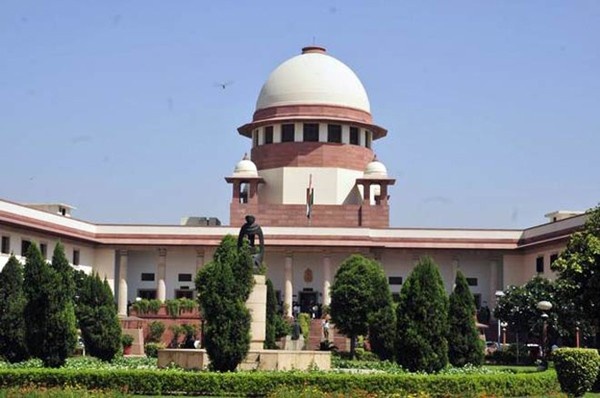 2018 was the year that S.C. of India could have counted as its worst since independence; after all for the first time the Chief Justice was tried to be impeached! But finally, it turned out to be its year of triumph, when it could be counted among the best in the world.
These are the landmark decisions that truly wowed us
The Decriminilastion of Gays
The Supreme Court, in a landmark judgment which came out in early September, decriminalised gay sex holding that consensual sex between two adults was covered under the right to privacy.
A five-judge bench of the Supreme Court headed by CJI Dipak Misra partly struck down Section 377 of Indian Penal Code (IPC) holding it violative of the fundamental right to privacy. However, the Supreme Court said that Section 377 would continue to be in force in cases of unnatural sex with animals and children. The Apex Court held that Section 377 of IPC was a weapon to harass members of LGBTQ-plus community resulting in discrimination against them.
This one judgement showed that India did not lag behind the most progressive of nations in its democratic and liberal values.
Supreme Court goes live!
"Sunlight is the best disinfectant," said the Supreme Court bench headed by Chief Justice Dipak Misra and ordered live-streaming and video recording of the court proceedings on September 26.
Chief Justice Dipak Misra and Justice AM Khanwilkar delivered a common judgment. Justice DY Chandrachud gave a separate but concurring judgment. The Supreme Court said that live streaming would bring in more transparency in judicial proceedings and effectuate the "public right to know".
This grand decision at a stroke removed any misgivings of wrong doing by S.C. judges and surreptitiously being hand in glove with the Govt.
Aadhar mandatory but with conditions
A full, five-judge bench of Supreme Court on September 26, 2018 ruled that Aadhaar was constitutional but to make it mandatory for availing government services was unconstitutional. So, while Aadhaar-PAN linking is mandatory, banks and telecom companies cannot ask ask people to link their bank accounts and mobile numbers with Aadhaar. This is unconstitutional. The Prevention of Money Laundering Act (PMLA) Rules as well as the notification issued by Department of Telecommunications (DoT) in this regard was deemed as unconstitutional too.
This decision allayed fears of many that Aadhar would be used to snoop on them and breach their security and privacy.
Lifting ban on Entry of women – age 10 to 50 – in Sabrimala temple of Kerala
This has proved the most misunderstood and contentious decision but was music to the ears of discerning. It sought to end centuries of inequality for women.
"Devotion cannot be subjected to gender discrimination", opined the Supreme Court while removing the ban that prevented women between 10 and 50 years of age from entering Kerala's Sabarimala temple. Chief Justice Dipak Misra, Justice AM Khanwilkar, Justices Rohinton F Nariman and Dhananjaya Y Chandrachud concurred with each other while Indu Malhotra dissented saying that courts shouldn't determine which religious practices should be struck down or not.
Adultery no more a crime
Another misunderstood decision. It was not meant to 'bless' adultery but scotch down the theory that a woman was a man's possession with no will of her own.
The Supreme Court unanimously struck down a 150-year-old law that considered adultery to be an offence committed against a married man by another man. Defined under Section 497 of the IPC, adultery law came under sharp criticism for treating women as possessions rather than human beings.
The Supreme Court declared Section 497 as unconstitutional. Adultery is no longer a crime but if it leads to someone committing suicide, the act will be treated as a crime – abetment to suicide.