Did the year 2018 take away with it the following for Nagpur and Vidarbha?
We hate to end the year on a note of despondency, but the beginning of a new year is the time for a Reality Check. So we need to ask ourselves the following questions; what seems to be Gone with the Wind in 2018?
Our dream of a separate Vidarbha state:
When a motley group took out a Silent March for Vidarbha sometime in the last days of December, it seemed very apt that it was called 'Silent' because it did seem more like a funeral procession than a demand.
When a party that has come to power four years ago in both the state and the center goes back on its verbal AND written commitment to create separate Vidarbha state, why is it not being taken to task more vigorously?? Why is it legally not being compelled to make good its promise?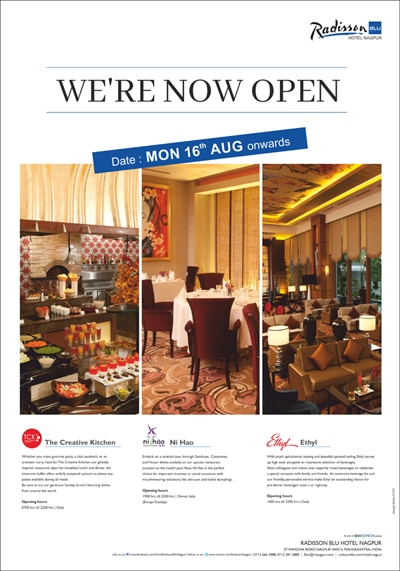 When every leader of Vidarbha, may he be of any party, from Gadkari to Fadnavis to Ashish Deshmukh: newly 'returned to Congress' seems to have given up on the dream on the back of some Realpolitik who are we to go on hankering for it? It seems sadly prudent to accept that we will continue being part of Maharashtra … and continue to suffer.
Our proud claim of being India's Green City
Just a few years ago we used to take great pride in our green cover, our multitude of trees, that made us vie with Bangalore for the title of India's greenest city. Now sadly, both the metro and Nagpur seem to have lost the claim!
In 2016, the World Health Organization has labeled Nagpur the most polluted city of Maharashtra; and matters have gotten only worse since then. (Globally Nagpur ranks 24th in pollution and 17th out of 32 most polluted cities of India.) Chalo! We have one global distinction at least!!
But in 2019, we can surely stake our claim to being the most 'Cemented over' city of the country.
We seem to have layered every main road, and even our natural beauty spots like Ambazhari overflow with thick heaps of cement and concrete. This has resulted in almost zero water percolation into our soil despite it being the so called 'black cotton soil'. So one big rainfall turns our streets into rivers and we even get numerous waterfalls where construction activity has widened gap in height of streets vs streets and residential/ commercial habitats.
No one seems to care that this could lead to hotter summers and more air pollution!
Even our claim of being country's 'Orange City'
Not many are aware that most Orange orchards in the vicinity of Nagpur are endangered and could be counting their last days…
Deficit rainfall and acute lack of irrigation facilities are leading to rapidly drying and 'scorching' of Orange trees in the Warud, Katol and Nagpur rural areas. Farmers who have invested lakhs of Rupees and many years in growing these trees can do nothing but watch and wait haplessly as they see them dying. Only a very few lucky ones with still watering wells can hope to keep them alive through the coming summer months. Ironically, this year has been a commercially very remunerative year for oranges. A case of the dying flame burning brighter?!!
Our pride – our forests and our wild life
We so proudly call ourselves the 'Tiger Capital' of not just the country, but the world! And then we go ahead and murder Avni in cold blood and watch mutely as our newly minted highways and our Railway lines cutting through wild life corridors kill tiger cubs and other wild animals. So rapidly is our once-glorious forest cover dwindling that female tigers have begun inhabiting Power plant complex' for giving birth to and raising their cubs. There was a real scare that a large cat had come to live in Sahara City, just a stone's throw away from our airport.
Not just are tigers endangered with our changing habitats but beautiful birds like the great Indian bustard and the Siberian crane are going extinct.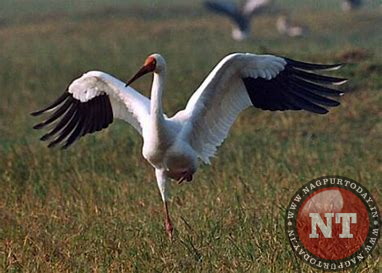 The wetlands and grass lands of Vidarbha used to welcome the above avians for centuries. Now these areas are being labeled 'wasteland' and being given over for more power plants and cement factories. The bustards, who were seen in good numbers in our area have all but disappeared and are slated to go extinct by 2020; the Siberian cranes which used to like the Nagpur area for migrating and breeding are becoming scarce too.
But what do we care? As long as we get our cement for more cementing of roads and longer flyovers, even double decker flyovers, we are happy!
And finally, our hopes of holding on to our educated offspring…
Which unfortunate family amongst us hasn't had our younger generation packing their bags and leaving us for good to migrate to 'greener pastures' like Pune, Mumbai, Hyderabad, Bangalore…even USA and Australia…in search of jobs and livelihood?
The trend continued unabated in 2018, despite MIHAN, despite Butibori and despite Nagpur being Maharashtra's second capital. Following on the heels of their children many educated middle class are leaving Vidarbha too leading to dwindling population and falling representation in Lok Sabha and Vidhan Sabha.
Nagpur as Central India's largest and best city
The lack of growth prospects in Nagpur have contrasted sharply with the rise of cities like Bhopal, Indore and even Raipur.
They are attracting industries, investment and even migrant labour which was once coming to Vidarbha in droves from Chattisgarh. You find them all but vanished now, leading to more woes for our industries and even agriculture.
Nagpur as an educational hub
Despite the coming of an IIM and the promise of an AIIMS Nagpur's stature as an education hub continued to decline…
We can only remember with nostalgia the decades when institutes like LIT, VRCE, GMC and even our private Science and Arts attracted the best students from other parts of India …and even other countries.
Nagpur was promoted as an education hub by the British with its large agriculture college which all but owned most land of the city and one of Asia's largest Medical colleges and hospital in GMC. Both have lost their glamour now along with institutes like LIT that came up post independence. The large number of politicians' owned private Engineering colleges are found begging for students too.
The logic is simple : the best Technology and Management institutes will thrive where industry and employment opportunities are plentiful. Nagpur still has zilch to offer in these sectors.
It does seem that the winter of Nagpur's discontent is going to stretch endlessly…way into 2019.
Happy (?) New Year!!!
Sunita Mudaliar, Executive Editor