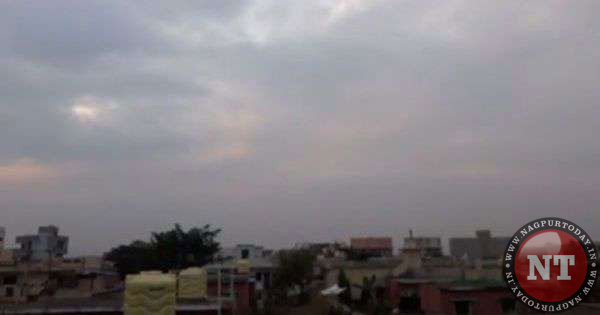 Nagpur: After experiencing lowest ever minimum temperature of 3.5 degrees Celsius on Saturday, the city has been witnessing a bit increase in the temperature. On Monday the minimum temperature stood at 5 degrees while a day before on Sunday, it was 4 degrees. In rest of Vidarbha, the minimum temperatures were markedly below normal in Vidarbha.
Regional Meteorological Centre (RMC) has predicted temperatures to remain between 5 and 10 degrees Celsius in the region.
The RMC website says there will be no significant change in the minimum temperatures across the region. Met office has also predicted cold wave like conditions till January 4, 2019. After Nagpur, Gondia was the coldest in the region at 5.2 degrees Celsius which was 7 degrees below normal. Other cities saw a departure of about 5.1 degrees to 7 degrees. Akola had a departure of 7.4 degrees below normal at 5.9 degrees.
Brahmapuri was also quite cold at 6.3 degrees. Akola and Nagpur are expected to record minimum temperatures in the range of 5 and 9 degrees till January 4, while temperatures in other cities are likely to be between 6 and 10 degrees. Yavatmal has been comparatively warmer at 9.4 degrees and where the minimum temperatures are likely to remain between 9 and 11 degrees in the coming days.