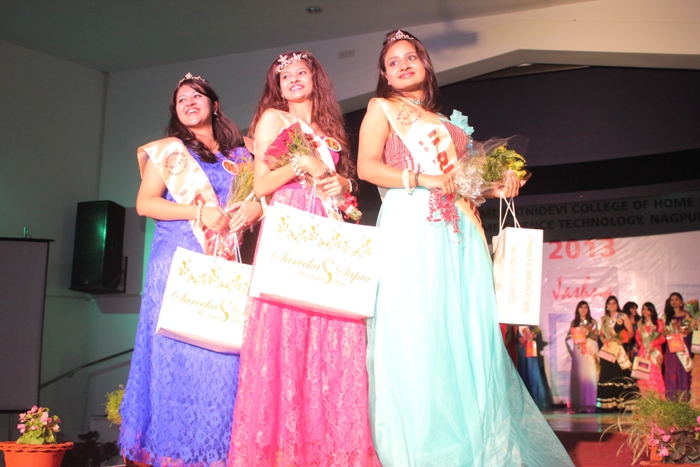 Nagpur News.
The much awaited event of the city 'Miss LAD' was held yet again by LAD and Smt RP College for women, on 27th December, 2013, at Shankar nagar. This annual event is not a search of beauty visible to the sight; it is a soul searching for a person with all human qualities.
Harsha Jharia, the Vice Principal, the Director and choreographer of the event takes up the challenge of grooming of Final Year students of various backgrounds, before they bid a final adieu to their college life. This equips them to face the world as and when they slop into another phase of life.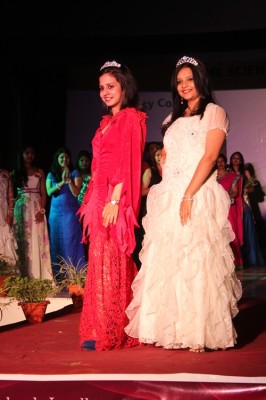 The past records have shown that the contestants of this event have been able to get placement and have further succeeded in their careers too. The contestants were given training sessions in communication skills, grooming, confidence building and other aspects by Shishir Sancheti and Sonal Palsapure, Dr Laxmi Rao, Sonal Trivedi, Shruti Sancheti and Sonal Bindra (Miss LAD' 2012).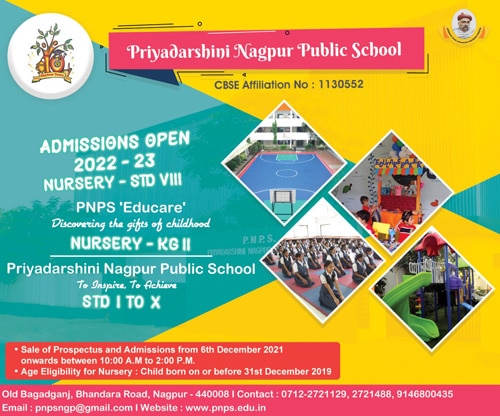 The Ex Students and contestants Disha Dhote and anchan Roa trained them for Ramp walking. The students are also thankful to the Management and the Principal for giving them this opportunity.
The show was judged by Dr Shishir Palsapure, RJ Rocky, Fashion Designer Rakhi Bhutane, Presidet IMA Varsha Dhaule and 2nd runner up Ms Whee Chair Gopika Anand.
The winner of the contest was contestant no 15, Akshara with contestant no. 8 Aditi and no. 13 Aishwarya as the 1st and 2nd runner ups, respectively.