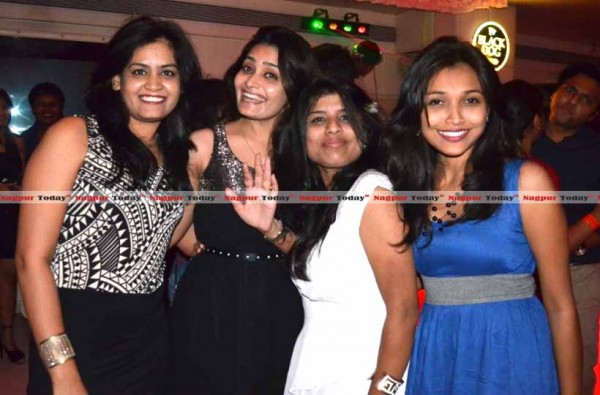 Nagpur News.
Amid various colorful lights, the loudest of sounds, and the grooviest of music, the party at the Fiona Lounge paced up like never before. Individuals from various corners of Nagpur arrived to enjoy the New Year's Eve in large number.
The folks present showed no sign of ball to drop when it came to matching the footsteps while shaking a leg. The DJ in his own block enjoyed the do by mixing the songs one after the other without gaps in between, keeping people dancing without a break.
Finally, after the continuous hoedown, at the stroke of midnight hour, the New Year was welcomed zealously, when everyone hugged and greeted each other.