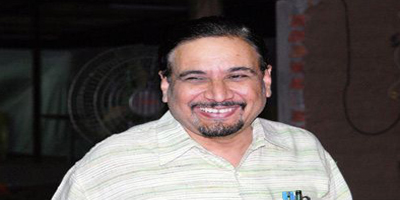 Nagpur News.
The Aam Aadmi Party wave is slightly making inroads into many aam aadmi's political aspirations these days. In Nagpur too, the party is receiving open armed welcome to the call given by AAP. A couple of professionals and like-minded people have joined hands to stand united against the corruption and support the party. With the party inviting candidates for the Lok Sabha and Assembly polls through its unique application format, many renowned citizens having no political background appeared enthusiastic about the proposal. The latest in the list is city's renowned child specialist and International President of Commonwealth Association of Health and Disability, Dr Uday Bodhankar who is looking forward to contest LS polls from AAP ticket.
When Nagpur Today contacted Dr Bodhankar, he replied in affirmation saying that it's high time sensible and educated people should join politics and act as crusader against corruption menace.
"I quite liked the working of AAP as it is both people and community friendly. Looking at the poll results in New Delhi, it is evident that the people have now become conscious towards exercising their voting rights. The people have lost faith in the current functioning of existing parties and their political approach. For the last many years the good leaders and educated lot like doctors and engineers were kept away from playing active role in politics. Money and alcohol ruled over the choice of voting. But this time the things appeared changed. So this time I am looking forward to contest LS polls if given a chance. Else, I am a usual contented lot with my practice and social work," he told Nagpur Today.
However Dr Bodhankar has some reservations over contesting LS polls from AAP ticket. "If contesting this election will be proving too costly and demand money then obviously I will have to back off as I have made up my mind only after seeing the Delhi results which proved that money is not primarily required for contesting elections with clean intentions."
Quiz him about what resolution he would like to bring in on priority and pat comes the reply, "I think people should grow up and learn to respect elders at public places. If any young person finds adult standing in a bus or train, then he or she should lend their seat to them. There should be display boards at all public places where queues are routine sight that priority should be given to elderly person and women with children. This will encourage more people to develop a sensible approach towards their duty."
When asked whether he would like to contest assembly or general elections, he said, "I always aim at higher side to serve my people in an effective manner. So obviously my choice would be to contest for MP rather than MLA."
Dr Bodhankar said, "Some party men from AAP approached me and suggested to express my wish to contest LS polls. I said why not. I have been observing politics from the time of Indira Gandhi and have pretty good idea about what clean politics is about."
Loss for BJP, if AAP fields Bodhankar
As Dr. Uday Bodhankar expressed his wish to take the Congress and BJP leaders head on in LS polls with AAP ticket, it will be BJP at the suffering end. Going by the poll equations, analysts believe that the poll winds will favour AAP with large number of votes from elite and educated section who are looking for a healthy change in local polity. Nitin Gadkari, former BJP national president, who appears the prominent choice as BJP candidate on Nagpur Lok Sabha seat is likely to see the hole in its vote bank if Bodhankar joins the poll fray from AAP. As for Congress, analysts were of the view that the Congress voters will not drift towards AAP and are likely to repose their loyalty in Vilas Muttemwar, the present Nagpur MP.
With Dr. Uday Bodhankar expressing his wish to contest from AAP, Nagpur Today calls upon its readers to have their say…
Do you think Dr Bodhankar should contest forthcoming Lok Sabha elections from Nagpur on Aam Aadmi Party ticket?
Post your comments