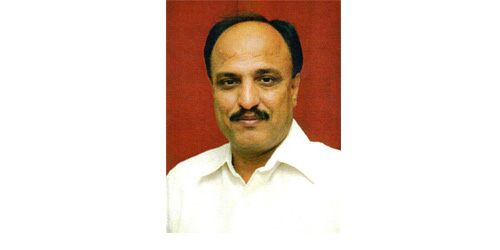 Nagpur News.
After much speculation about who would be the BJP candidate from Nagpur for Maharashtra Legislative Council elections, the party has finalized the name of Mayor Anil Sole as its prospective candidate. If BJP sources are to be believed Sole has been given a go ahead for poll preparations. Insiders reveal that former BJP national president played vital role in securing ticket for Sole. The votes in this election are polled from graduate constituency.
Now that the name has been finalized for BJP candidate there is not much suspense about Congress candidate. As far Congress is concerned, there is not much apparent fight for the ticket. Baban Taywade, principal at Dhanwate National College here is considered as the strong candidate from the party, while Kishore Gajbhiye with his effective dalit portfolio also cannot be ignored. Gajbhiye stands fair chance to become strong contender owing to the crucial votes he hold.
The real battle however was within BJP whose leaders Mayor Anil Sole and Sandeep Joshi have been vying for the ticket since long. However, poll analysts find Joshi more suitable than Sole for the candidature. The people of Nagpur have already gauged the potential of both the leaders and hence their choice can be easily predicted going by the work profile of both of them. During his tenure as the standing committee chairman, Joshi had proved his art of leadership while maintaining his decorum.
On the contrary, Mayor Anil sole does not have any remarkable achievement to his credit till date. Sole has been tagged as the savior of the corrupt officers and employees in NMC. He was often accused of restricting his associate corporators from speaking anything against the officials, notwithstanding the malfunction within the system. Experts viewed that Sole has earned a bad name for his self-proclaiming nature and being averse to the positive steps taken by the NMC administration. His orders are always side-lined in the civic body.
Another leader Dayashankar Tiwari was also considered as the fit choice for the election as he scores a lot over Sole. But now it appear Sole has scored over all.
Nagpur Today tried to contact Sole in this regard, but he remained busy in series of events and did not reply to any of the messages sent to him.
Meanwhile, Nagpur Today contacted BJP state president Devendra Fadnavis but he too avoided any comment on this front.