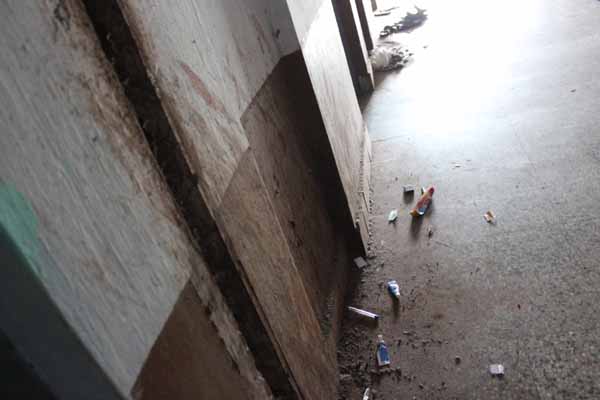 Nagpur News: Amidst the stench of controversies haunting Rashtrasant Tukadoji Maharaj Nagpur University emanates the stink of filth and garbage scattered across series of varsity run hostels in Nagpur. And what can it be called but a sheer apathy on the party of University. The  Post Graduate teaching hostel premises near Gurunanak Hall is replete with the foul odour since last many days, thanks to the heaps of garbage accumulated there.  And, inside the hostel too, scene is no different – the stairways and floors of the hostel building seem to be the places of the garbage dump.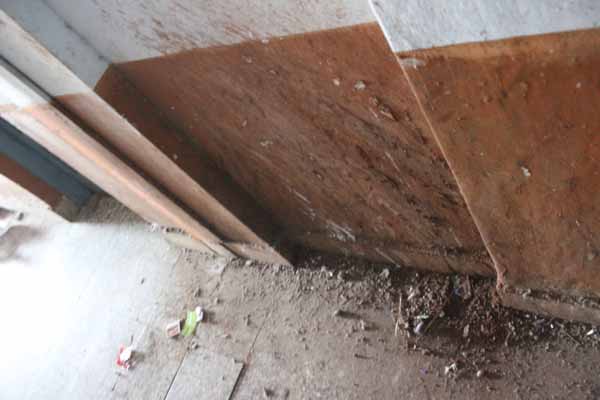 About 200 students staying in the hostel rooms have to manage their routine amid all this mess. The hostel sans cleanliness has virtually posed hygienic threat to before the students. Sources say the building and its premises have not been cleaned since last three months. Although, two sweepers were hired for the job, they have surprisingly disappeared from last couple of months.
In all there are four blocks  in the hostel and most of the toilets and bathrooms are choked with garbage and nullah water.The puddles filled with water have become breeding place of mosquitoes.
"The toilet and bathrooms in the hostel do not have lights. Water tanks in the hostel are not cleaned from last two years," said a student on condition of anonymity.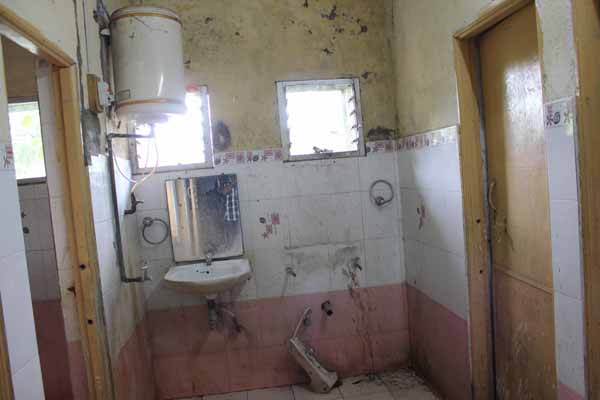 The students, many a times, brought the issue into the notice of authorities but no action has been taken yet. "We are fed up of all this mess. No one is serious about the issue. Despite many complaints the condition remains same," a student said.
Moreover, in the monsoon, the weeds or unwanted plants have come up in most part of the premises. "We cannot walk freely in the premises and have to be vigilant all the time as poisonous insects might sting us," students said.
Incidents of snakes spotting in the premises were also reported earlier. All that the students wanted from the authorities is the redressal to their problems at the earliest.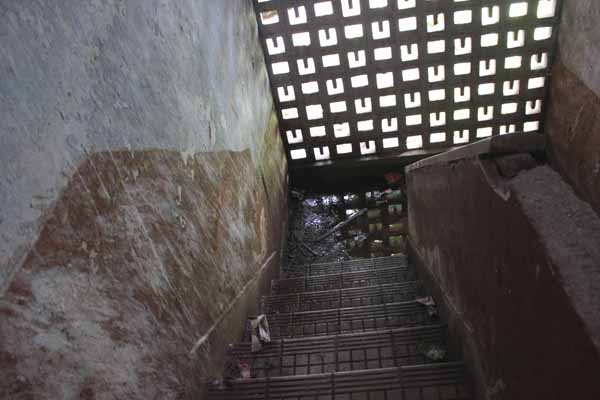 Similar is the scenario with the other university hostels like LIT hostel, wherein the corridors and the premises are clean. But the water supply in the hostel is not clean. Because of the uncleaned tanks is not good for use. LIT hostel has 4 blocks and renovation work is going on in these blocks.