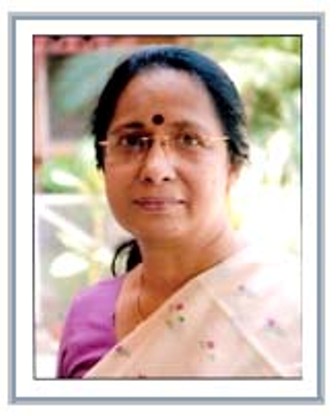 Nagpur Today spoke with Dr. (Mrs.) Shyamala Nair, Principal, L.A.D College for women, about feminism, career choices, the new semester system in the University and common perceptions and prejudices about higher education in the city. Following are excerpts from the interview:
Meghna: Why is a separate institution for women needed in this day and age?
Shyamala Nair: What L.A.D is today, as a brand, is partly because of the fact that it is a women's college. We do not want to spoil that image and that heritage, which has remained as it was when the college was started in 1932. We have a few satellite institutions, such as the Justice M.L. Pendse School of Languages, where we now allow boys to come in. The change can take place there, since it is a very new part of the entire institution.
Other than that, the basic texture and thinking pattern has remained the same. We have a lot of freedom in terms of thinking. All kinds of students come in to our college from all sections of society, and the fact is that India is still growing. This environment helps boost the confidence of those who are shy otherwise, and lets them find themselves by the time they are ready to meet the world.
Meghna: What is your definition of feminism, and how feminist is L.A.D College?
Shyamala Nair: There are many kinds of feminism. There is radical feminism, liberal feminism, academic feminism, and there is the feminism of the activists, which is a different thing. Feminism is a very broad term, and I feel that it has to be reinvented with the times. One can't be rigid with it. L.A.D College aims at empowering women, and helping them stand on their own feet, which I think is a very balanced and Humanist idea, not just feminist. There is no concept of competition, or any idea of bringing someone else down. It is much more egalitarian, and in keeping with the times. We (men and women) are here to live, all together, as human beings. We need a kind of feminism for people who do not understand the rights of women. L.A.D is feminist till the point of awareness creation, beyond which it thinks in terms of balance.
Meghna: Do you think that opting for a career or for higher education instead of an early marriage is still problematic for women today?
Shyamala Nair: It is in some cases. One thing that we do here is to give girls an option. There is no harm in getting married and looking after your family, if you have the means and the wherewithal. Becoming a homemaker comes with its own share of responsibilities. It is an education and a big contribution. But, you should be given the choice. If you want a career, you take a career. Nothing is good or bad. The conflict depends upon your family, and from particular sections of society. That conflict is too deep- rooted, and it is more societal than individual. We can merely change the attitude of our students; we can't go back to their families and ask them to change.
Meghna: Do you think that the core graduation streams- Arts, Science and Commerce- are being ignored in the rush to join professional courses?
Shyamala Nair: I think there is always an oscillation. There is a time when everyone wants to go in for Engineering or Medicine, and then, all of a sudden, there is a big change to Arts and conventional streams like the Pure Sciences. It's always been there. Our strength in Arts and Pure Science is growing now, which means that some kind of saturation point has been reached. It balances itself. Here we have students who have taken up Arts because they like languages, or want to go in for IAS or even politics.
Meghna: Do you think the field of Humanities, or Arts, is still looked down upon in Nagpur?
Shyamala Nair: Yes, it is, and I don't know why it is so. We have done our best to make people understand that nothing is big or small. To face, the facts, however, what you get from a degree in Humanities is something that you can do easily, as compared to Engineering or Medicine. Maybe, it is partly due t the curriculum, which is not as tough as other degrees. I feel we can make Humanities education more challenging, and more diversified. Liberal Arts, for example, should come in a big way.
Meghna: How advantageous do you think the new semester pattern is?
Shyamala Nair: We have to keep up with the times. The semester system should have come in a long time ago. I think that one of the best things about the semester system is that it will bring the students back to the classroom. They will have to come in to class for the minimum attendance, and what they have missed out by not attending lectures till date, will be compensated in a big way.
Meghna: Does a popular or interesting professor influence a student's choice of subject?
Shyamala Nair: The image of a professor has changed today. There were ancient teachers like Aristotle and Plato, who made their disciples think for themselves. Later, we became the conduits, who merely taught students how to get through the textbooks. Today, we have some good professors who want to go beyond the syllabus, but the students don't want anything beyond the syllabus. The most popular professors seem to be the ones who give you readymade notes, instead of the ones who keep you interested in the classroom. The perspective of students has changed. I think the concept of an interesting classroom lecture or discussion is missing today, and I am hoping that the situation will change as the students come back to the classroom because of the semester system.
–        Meghna Majumdar