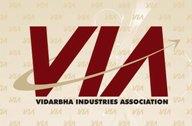 Nagpur Business News:To empower, inspire and motivate women to achieve their working and personal dreams VIA Lady Entrepreneurs Wing is presenting three well known women entrepreneurs of Orange city who have made a mark in their respective fields. They  will share their success stories in a programme entitled "My Success Story" on Friday 30th November 2012 at VIA Hall Udyog Bhawan, Civil Lines at 2.30 pm.
Sarika Sapra – Runner up at Mrs. India Worldwide 2012, Richa Jain Proprietor- Unique Slim Point and Shilpa Agrawal CEO – Akash Furniture Group are the three successful entrepreneurs.
Today, everywhere you look; there is an Indian woman in the pursuit of their entrepreneurial dream. Women have always been involved in small, usually home-based businesses but this is different. We are more visible, we are more ambitious and we hear more women talking about building businesses, not just earning an income. What is driving so many women to start businesses? What challenges do they face? What helps them succeed? All these questions will be answered by these successful entrepreneurs.
This will be followed by a talk on "Natural Detoxification for stress relief "by Vandana Sharma.
The programme which is open and free to all is beneficial to students and women entrepreneurs.
Further LEW also plans to provide a platform to its members for "Showcasing their Entrepreneurial Talent' and in this series two lady entrepreneurs will be given a chance to express their views every monthly program of LEW.