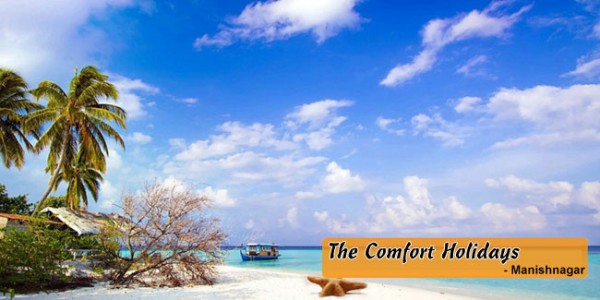 Nagpur News.
In a peculiar case of air ticketing fraud, a self proclaimed international tour operator – The Comfort Holidays having its office at Manish Nagar in Nagpur has reportedly cheated a retired assistant professor Purushottam Sakharam Mankar with Rs 1 lakh by handing over flight tickets to him and later cancelling it without his knowledge. Similarly the tour operator had also collected Rs 1.11 lakh from Abhijeet Chatterjee of Manish Nagar for Goa trip and hotel bookings. However neither he provided the return tickets for Nagpur nor did he pay for the hotel.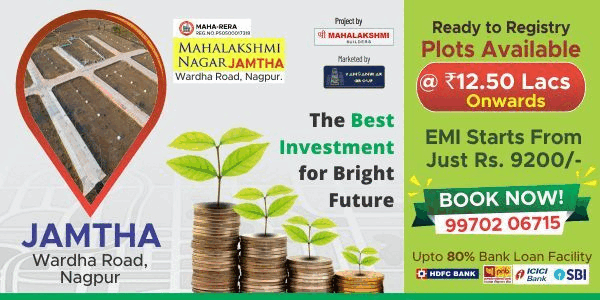 The concerned tour operator has allegedly collected the amount over assurance of ensuring visa and tickets for Singapore and Malaysia for Mankar, his wife and his daughter's family. Ironically, Mankar and his son have been taking rounds of Sonegaon police station to lodge a complaint but in vain. Neither the police took the complaint against the concerned tour operator, nor did the latter return the money despite causing great deal to inconvenience to Mankar. Similar is the case of Chatterjee in which police failed to initiate any action.
Sources informed that the police was trying to shield the tour operator Vivek Pandey who has reportedly managed the cops.
Mankar, a retired assistant professor resides in Narendra Nagar while the tour operator The Comfort Holidays has its office at Jayanti Mansion near Reliance Fresh in Manish Nagar. In a written complaint to Sonegaon police station, Mankar said that his son-in-law, who works in Singapore as a software engineer had come to visit him along with his wife and son in August this year. The family then planned to go to Singapore and Malaysia and contacted Pandey who promised them the visa for both the countries along with air fare. Mankar paid Rs 95,691 to him. Their visa for Malaysia could not be processed due to some documentation problem. Later Pandey got them only Nagpur to Mumbai tickets and kept delaying the Singapore tickets. When Mankar approached Pandey he did not give him satisfactory reply. Pandey then informed Mankar that Nagpur to Mumbai tickets had been cancelled as the tickets for abroad could not be done.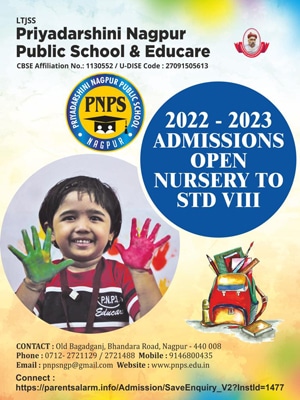 Mankar's lawyer Nishant Singhaniya told Nagpur Today that when Mankar warned him of lodging police complaint against him, he immediately booked Nagpur to Mumbai tickets for Mankar and family again. He also handed them e-tickets for Singapore which Pandey claimed was done through other agent. Later when the family reached Mumbai, Pandey called Mankar to inform that their Singapore tickets had been cancelled. When the family showed the said e-ticket at the airport, they were informed that the ticket was cancelled. Helplessly, Mankar had to shell out money from his pocket and arrange for Singapore tickets. After returning he asked for the refund but Pandey gave him cheque which bounced due to difference in signatures.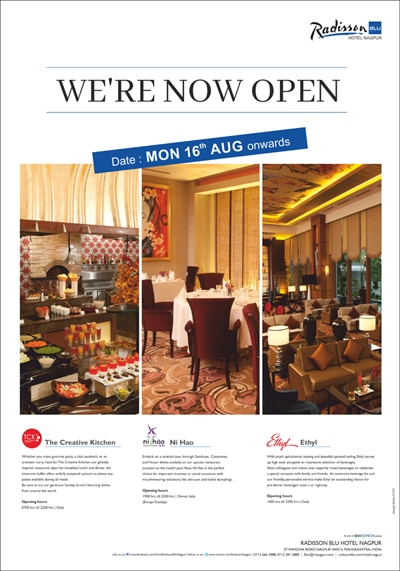 Singhaniya said, "Since then Mankar had been visiting Pandey's office only to receive sick excuses. Not a single penny he had paid to my client (Mankar) till date."
Another customer Abhijeet Chatterjee who resides in Manish Nagar was also alighted with Rs 1.70 lakh as he had paid for 'to and fro' flight tickets and hotel bookings for Goa tour along with his family. "There were seven members for which I paid him the amount of Rs 1.11 lakh. The amount was also to include the flight tickets for three more members from Kolkata to Nagpur. The amount we paid was for the to and fro journey but he only delivered us the tickets upto Goa and promised that our return tickets would be mailed to us once we reach Goa."
Chatterjee added, "To our shock when we landed at the hotel we came to know that cheque of Rs 21,000 Pandey issued to the hotel for our room bookings bounced. We had to pay Rs 49,500 from our pocket for the rooms. I had to borrow the money from other people to pay. Secondly, he even did not mail us our return tickets to Nagpur and also to Kolkata for other three members. I then had to bear additional money in order to arrange for the return tickets for all the members. A total of Rs 1.13 lakh was spent in hotel bookings and return tickets."
He said when they returned and asked for refund Pandey kept making excuses. "As of now he has only paid me Rs 35,000 whereas Rs 1.56 lakh more is required to be paid as I had to bear for all the return tickets and hotel fare from my pocket. Till date he had not returned my money."
Chatterjee had also lodged complaint at Sonegaon police station. However police has not taken any action in this case too.
Mankar's lawyer Singhaniya informed that Pandey has been deliberately delaying the process as these were his usual tactics. He said a person from Kerala named Sunil has also faced similar fraud at the hands of Pandey. Sunil has also lodged police complaint against him in this regard.
Meanwhile when Nagpur Today contacted Vivek Pandey, he came up with the clarification that they had already apologized for the inconvenience and would pay them back as soon possible. However he failed to explain the justified reason behind the glitch which pointed to suspicion in his intention. He said, "I have already paid Mankar Rs 40,000 and I will return the rest by next week as we have some financial issues at present."
On the other hand Singhaniya said no such payment was received from Pandey. "If he had paid us he could have some proof of payment like we had all the receipts of payment that we made to him."
Action only after DCP's permission
Singhaniya informed that when he approached Sonegaon police station, he was turned down by the cops who insisted on settlement instead of registering the complaint. "As far as Pandey is concerned, he is in no mood to pay as it is his routine business to dupe innocent customers. But police seems reluctant to lodge any case against him."
Singhaniya said PI Deshmukh at Sonegaon police station said that they could not lodge complaint against Pandey without the permission of DCP Kanse. Deshmukh even came up with the excuse that DCP is busy in assembly and action will be taken only if Kanse direct them to do so.