The Achievers School students excel in Music exam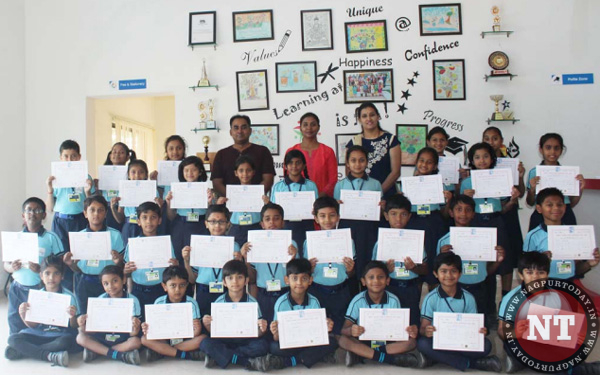 Nagpur: Students of The Achievers School (TAS) excelled in Music examination (Sangeet Visharad Course in Hindustani Vocal) conducted by Bharatiya Sangeet Prasarak Mandal. A total of 30 students appeared for the exam and all secured 1st division; wherein 18 students scored distinction.
The Director of TAS, Sapna Katiyar, Principal Pradeep K. Mistry appreciated the efforts and hard work put in by the Music teacher, Pallavi Pandit in training the students.