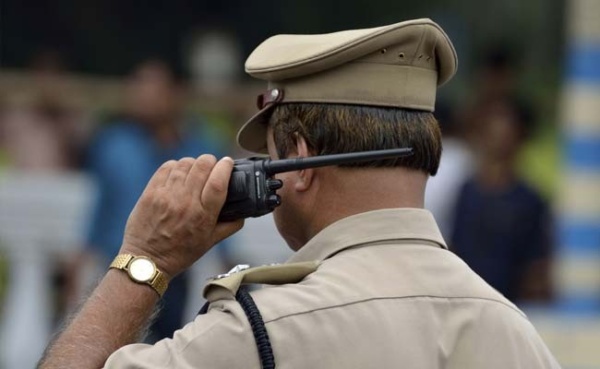 Police today claimed to have busted a major truck theft racket and said that ten persons, including a woman, had been arrested.
Makarand Ranade, Additional Commissioner of Police, Thane today said that these persons would steal trucks and then sell them after registering them afresh on the basis of forged documents.
"A total of 34 such trucks and dumpers were registered in this manner at the Regional Transport Offices in Buldhana and Nandurbar. We have managed to seize 20 of these vehicles and efforts to get the rest are underway," Ranade said.
An official said that those arrested used to change the engine and chassis numbers of the stolen vehicles and register them at these RTOs.
The 20 seized trucks have been valued at Rs 3.25 crore, said police, adding that they were stolen from Aurangabad, Ahmedabad and Thane.
Police said that five persons were arrested for stealing the vehicles and identified them as Ahmed Mustakin Khan, Mohammad Ilias Mohammad Munir Khan, Umashankar Gautam, from Bhiwandi, Abdul Aziz Lalmohammad Choudhari and Sayeed Shahid Ahmed Siddhiqui from Nashik.
Three RTO agents have been arrested for getting these vehicles registered fraudulently and have been identified as Sudhakar Deshmukh and Izhar Ahmed Mohammad Ibrahim Deshmukh, both from Buldhana, and Dineshchandra Kulmate from Nagpur, the official said.
"Shakil Abdul Sheikh of Dhulia and Nazmunnisa Begum Jamshed Khan from Aurangabad have been arrested for allegedly selling these stolen vehicles," an official said.
He said that Unit II of Thane Crime Branch was investigating the case.