Judge BH Loya death case: "A bunch of lies…100 percent lie," says Maharashtra CM about Congress' claims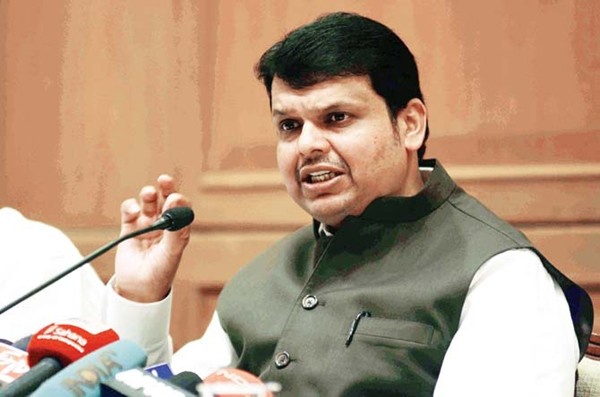 New Delhi: A day after the Supreme Court of India dismissed petitions seeking a SIT probe into the death of Judge BH Loya, Maharashtra Chief Minister Devendra Fadnavis on Friday said that the apex court was used to settle political scores. He further said that the target was Prime Minister Narendra Modi and BJP chief Amit Shah. In an explosive interview, Fadnavis said Congress has stooped to a new low and must apologise to the nation. Judge BH Loya was conducting a trial in the killing of gangster Sohrabuddin Sheikh in Gujarat when he passed away. Amit Shah was an accused in the case.
"I think the Supreme Court is absolutely right. There was no case at all. It was a natural death, a very unfortunate incident. Every single precaution was taken and after two years, on one fine morning, you start questioning the death. You start attaching the motives to an extent that you sensationalise it…you also question the judges and the judiciary. I think absolute misuse of Supreme Court to settle the political scores. The target was none other than Mr Amit Shah, the chief of Bharatiya Janata Party, and through Amit Shah, the target was Honourable Prime Minister Shri (Narendra) Modi ji," said Fadnavis.
The Maharashtra CM added that the Congress is "stooping down to such lows" as the party just did not know how to "face the clout of" PM Modi. "When you target a party and party chief, then the entire party is targetted. And since Congress is clueless how to face the clout of Honourable Prime Minister Sh (Narendra) Modi ji, the way country is progressing, the way he is taking it forward, the way BJP is expanding and winning elections after election…that's why, they are trying to misuse and demolish the institutions which have been sacred institutions for Indians."
When asked about the SC's decision to accept the inquiry report submitted by the Maharashtra government while rejecting PILs in Judge Loya's death case, Fadnavis called it a vindication. "When this article (in Caravan magazine) came out since the judiciary was involved and we absolutely knew they are trying to sensationalise the entire episode and questions will be asked, that is why my senior officers from the Home department, we sat together and we decided that we will conduct an inquiry. Since sitting judges were involved because they were accompanying Mr Loya at that time. High Court judges had paid visits. So, we thought it is better that we do a discreet inquiry with the permission of the Honourable Chief Justice of High Court."
He added: "Every single fact was brought on record. And it has shown that whatever was said, either in the article or by the petitioners or by all the leaders of Congress, was nothing but a bunch of lies, a total lie, 100 percent lie."
When asked if the attempt aimed at maligning the judiciary, Fadnavis said: "The major target was not the judiciary. The major target was Mr Amit Shah. But let me tell you, this is the worst thing in politics. You may target somebody, though you should not. But you target somebody. But trying to use the judiciary to target somebody and for that, if you try to tarnish the image of judiciary and judicial officers. Nothing can be worst in the democracy.
The Maharashtra CM added that in a democratic set-up, "our institutions, like our courts, have the highest credibility…If we start demolishing their credibility for our personal gains, for small political battles, I think this democracy will collapse. And what they did. See, it was a very simple case. Judge Loya came to Nagpur to attend a marriage. Two-three judges were accompanying him. They were staying at Ravi Bhawan. From marriage ceremony, they went to their rooms. They were chatting. On the same night, Judge Loya talked to his wife for half an hour on phone and there was no problem at all. After that, the judges chatted for an hour or more and then they slept.
"In the morning, he told them that he is having chest pain and feeling uncomfortable. They immediately rang two local judges, who came there and took Loya to a nearby hospital. An ECG was done. The hospital said that it seems that it is a heart problem, you should go to a heart hospital. By the time, they reached Meditrina, he collapsed and declared dead. After that immediately the judges of High Court had arrived. The Chief Justice was also there to attend the wedding. All of them did the formalities. The family was informed. He was put in an ambulance. Two judges accompanied him to the family. This was the case, Now, you say that all these judges are lying. There cannot be something more horrible than this that the judges were lying. I think this was a gross misuse of freedom of speech, freedom of expression, and it is absolutely trying to malign the entire judiciary."
Earlier today, Finance Minister Arun Jaitley said the SC's judgement on Judge Loya "exposes every facet of the conspiracy to generate falsehood as propaganda in the public and political space. Never ever so blatantly in the past have national political parties, a few retired judges and some senior lawyers so closely identified themselves with the generation of falsehood that they almost come out as conspirators. A detailed analysis of the facts and the role played by some groups is necessary since I suspect such attempts will also be made in the future."
On Thursday, a bench of Chief Justice Dipak Misra, Justice DY Chandrachud and Justice AM Khanwilkar said that Judge Loya met a natural death while at Nagpur in Maharashtra. The bench held that there was absolutely no merit in the PILs, saying: "There is no doubt and it is clear from the statements of the judicial officers that Loya died of natural causes."
The court added that three judicial officers had travelled with Judge Loya to Nagpur from Mumbai by train to attend a wedding reception. The four stayed at Ravi Bhawan, attended the reception and also visited the homes of a few judges during the day.