Nagpur News : A press meet on April 20 by Tulsiramji Gaikwad Patil College of engineering and technology, Mohgoan was held in a city hotel to announce 'The industry sponsored student projects program' of final year BE students for the session 2013-14.
TGPCET this year has tied up with few industries, who have financed and sponsored all the 40 projects taken up by the final year engineering students. Principal of TGPCET, Dr GK Awari informed "This endeavor by the college is to give students real life experience of working directly under the guidance of the experts from the industry." In such projects the students work in team/individually in particular topics on which the sponsoring industry is interested. The projects helps students to understand the demands of the industry and it's working." The industries who have sponsored projects are Central Railway, Nagpur, Regional Meteorological Centre, Nagpur, Dr Babasaheb Ambedkar International Airport, Department of Atomic Energy, Government of India, SMEC Research Lab , Mumbai, IT Networks, Mahindra & Mahindra and PT Mase and Associates. This programme is conducted under the Industry Institute Partnership Cell of the college, co-ordinated by Prof Parag Jawarkar. IIP Cell of the college has received a grant of ` 7 lakhs from AICTE, New Delhi under his name for conducting research in the engineering field. Chairman of Gaikwad-Patil Group, Prof Mohan Gaikwad and president of Gaikwad-Patil Group of Institutions, Prof Sharad Patil, congratulated the students. IT department undertook a project on Smart Traffic Monitoring System using RFID technology by introducing a new metric called traffic density. In this system wireless sensors are used to detect density of traffic in a square. The system is based on latest RFID technology that helps in streamlining traffic related issues. Students worked under the guidance of HoD of IT Prof Roshani Talmale and carried out in association with IT Networks. CSE department has developed an online web based Public Distribution System (PDS) for Below Poverty Line people. The objective of the project is to make the system more transparent, efficient and accountable with the help of Information & Communication Technology. Students developed the software under the guidance of HoD of CSE Prof Anup Gade and with the help of Dot Net technology.
ECE & ETRX department have designed a 'Smart Conveyor Belt & Intelligent Power Controller using PLC, SCADA and microcontroller' for small scale industries. The small scale industry has constraints of space, manpower, capital and electricity.
The system uses multilevel workspaces connected through a small conveyor belt with built in sensors, these sensors senses the availability of amount of light on the shop floor and then automatically turns devices and machines not in use.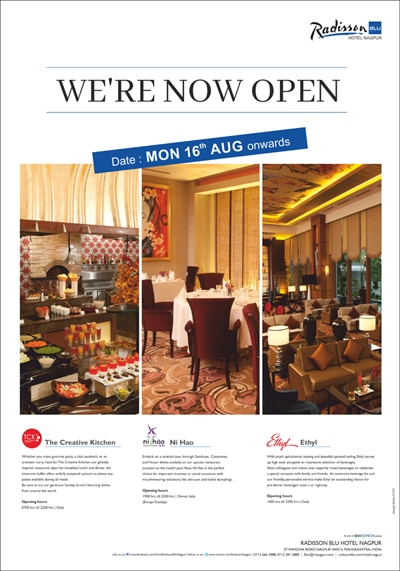 Students did it under the guidance of HoD, ECE Prof Parag Jawarkar and HoD (ETRX) Prof Shruti Paunikar in association with SMEC Research Labs, Mumbai, i-Vantage India (P)Ltd, Hyderabad and OMNI Power Systems, Nagpur. The press conference was organised by Prof Vandana Muley.