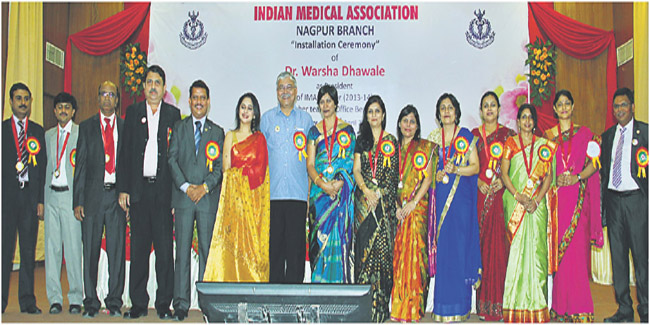 Nagpur News:Indian Medical Assocition (IMA) has for the first time in its history has elected all women team as office bearers for the year 2013-14 on Sunday 21ST April in the installation ceremony held at IMA hall, Nagpur. During the installation ceremony Dr. Warsha Dhawale took charge as President of  Indian Medical Association (IMA),Nagpur branch for the year 2013-14 and her team of office bearers Dr. Vaishali Khandait as Hon.Secretary, Dr. Anuradha Ridhorkar and Dr. Vandana Kate as Vice President, Dr.Gauri Arora and Dr.Archana Kothari as Hon.Treasurer.
The newly appointed office bearers were Felicitated at the hands of the Chief Guest Mrs. Mrinal Kulkarni a noted Marathi Film Actress.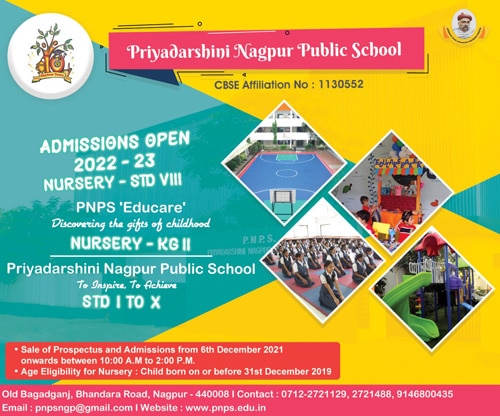 While talking to 'Nagpurtoday' the newly appointed IMA President Dr. Warsha Dhawale said, " our main objective will be to solve the problems that the local Doctor's are facing the major one that is the solution for the 'renewal of registration of nursing homes' .The' save the girl child' initiative is also our priority. Public Awareness programmes on adolescent health and women health is also on our agenda", she added.
Dr Anil Pachnekar, President ,IMA, Maharashtra  and Dr.Milind Naik, Vice-President,elect IMA,H.Q were the guests of honour. Dr. Ashok Adhao, Patron,IMA presided over the function.
Dr.Harish Chandak, Past President gave the welcome address Dr. Ashish Disawal, Past Secretary gave the presented the annual report.